These are the most important changes:
TowerEngine:
Change of name from TowerMesh to TowerEngine

Completely new developed, XML-based file format for meshes (*.tem)

DevIL as Loader for Textures (before, only TGA was supported)
Forgotten Tale:
Maps are saved in XML-Files

Calculation of a Field-Map using a special shader, in order to prevent towers from being built into another or on the way, for examle and to let the enemies walk on an area and find their way themselves instead of a specific way later in another version (Press F3 to display the map)

New towers: slow, ice (stunns the enemies), fire (to harm the enemies for a longer time)

Particle-Engine for fire

Limited lives

Limited Mana as a currency to buy towers

Pause-Menu

Gaussian Blur (when the Pause-Menu is visible)

Clouds-Skybox

Improved Water effects (distortion of the ground, fade on the borders)
There are precompiled packages for Linux 32Bit and Linux 64Bit as well as for Windows 32Bit now. Of course there is also one with the source code.
The left screenshot shows the game when It is running (with the new towers), and in the right one, you can see the pause menu with the blurred background:
Here is also an image showing the new field map. As you can see, the pixels where the range of the tower and the way intersect has a different color.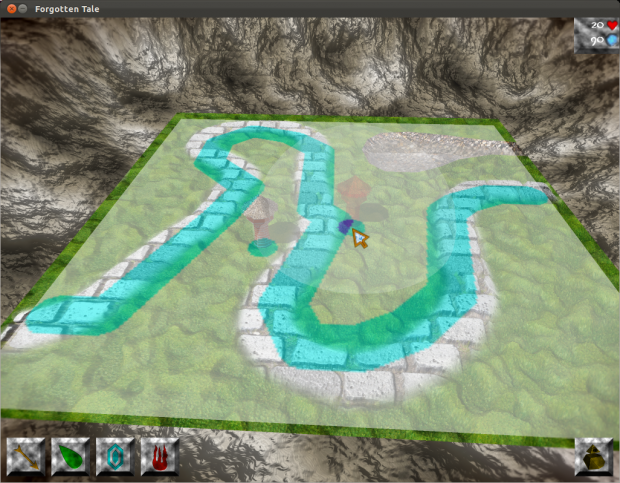 For all german-speking people, here is also a video about all the new features: Blip.tv
Downloads are here: Sourceforge.net