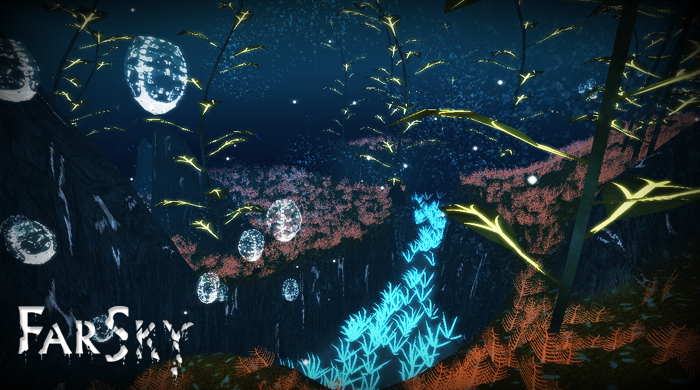 Time to go explore the Ocean deeper! I just added the third and last level. It will get some updates later on, but for the moment you can encounter new kind of fish species with lighting attacks. Also you can think it is weird, but the white fish species on the image are living, and actually exist in real life!
Also, as you can put lamps everywhere on the map it gets easier to find your way, especially at night time. Night time is easier by the way since it was too hard and your chances to get killed were too high.
The stack limit went from 45 to 75, way more convenient! I'm sure you will enjoy the Take All button too, not hard to implement but it really makes it easier to get resources in chests and extractors and others.
There are also 2 new music tracks specially made for the last level, the manganese resource, copper equipment, stools, jelly, and many small updates.