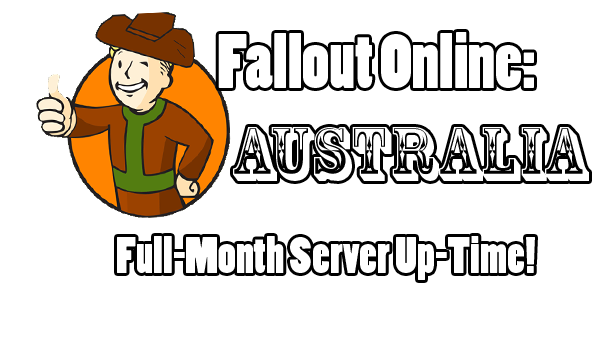 *IMPORTANT NEWS!*
Well. from a Generous Donation of $40.. the only donation I might add from one of our Supporters..we will be able to bring the server online for an entire month!
The Server is being prepared and polished up for release, We dont have an exact up-time date as of yet.. but It should be within the next few weeks!
The Client Will also be uploaded before release a completely functional repaired client, This is advised to be downloaded even if you have the old client.
I wish to thank our Donated Jerome Paul P. for his $40 and I wish everyone who recieves this message gives the game a shot in a few weeks!
Good Luck Folks! I'll see you in the Wasteland
EDIT: We Also have a few Other Donations Coming in! Good Work People!
EDIT #2: The Content keeps being built in the rush toward the Month-Long Open Beta!
EDIT #3: Fallout: Australia Revision 2 Now Released! Download