Purgatory Changes
Last week, I showed off Purgatory, the game's world hub. This week, I've made many changes and improvements. Clouds are bigger, better randomized, more appealing, less frequent and slower. The floor is now seperated into four strips that move at different speeds. The ground's cloud flair now has 20 variations rather than the old 7 variations. It also now moves from left to right at a similar speed to ground it touches. The dark versions of door have been added for worlds that are yet to be completed by the player. Lastly, the cloud doors now randomize their frame when created so the doors don't look synchronized. You can see all these changes in the gif below!
New Concept Art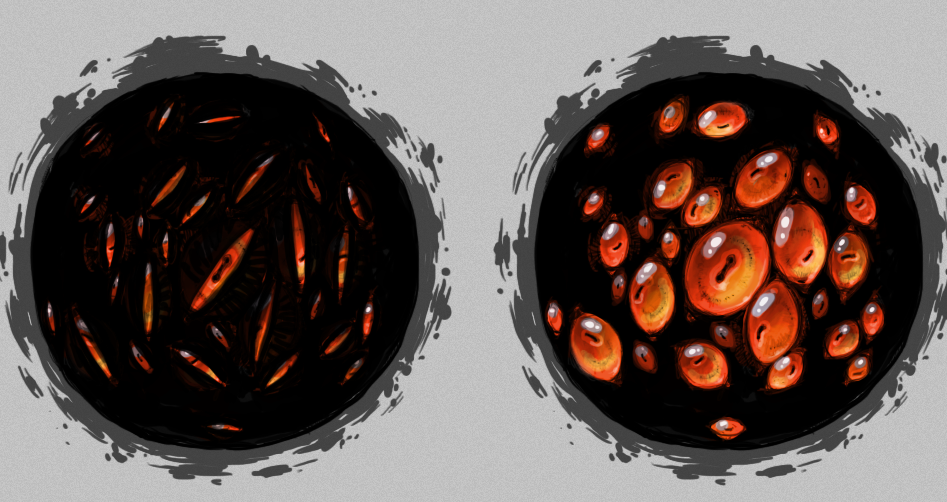 Concept art for the Hell Void. These are gateways too hell. If the player touches one, sucks him in like a vortex and snaps its jaws shut.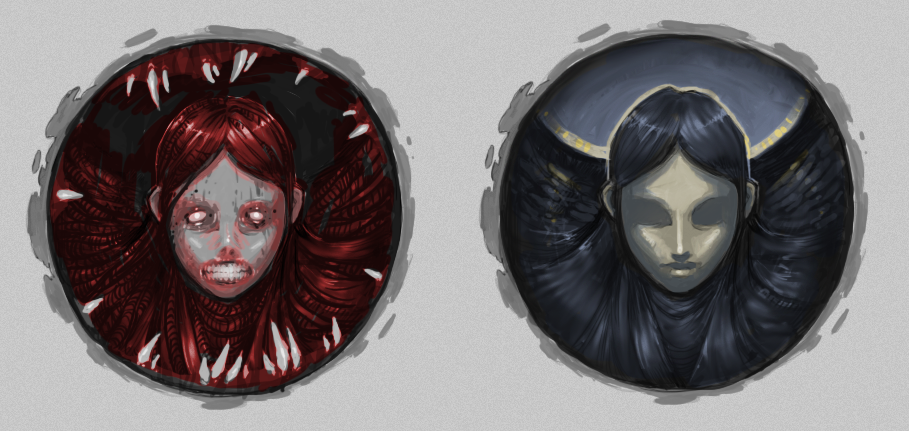 Originally this was a concept for the hell void. Now, instead, it is being adapted into a painting that will hang on the wall of a tomb in the Cemetery world. The painting will appear peaceful and pleasant, but the closer the player gets the more menacing it will become.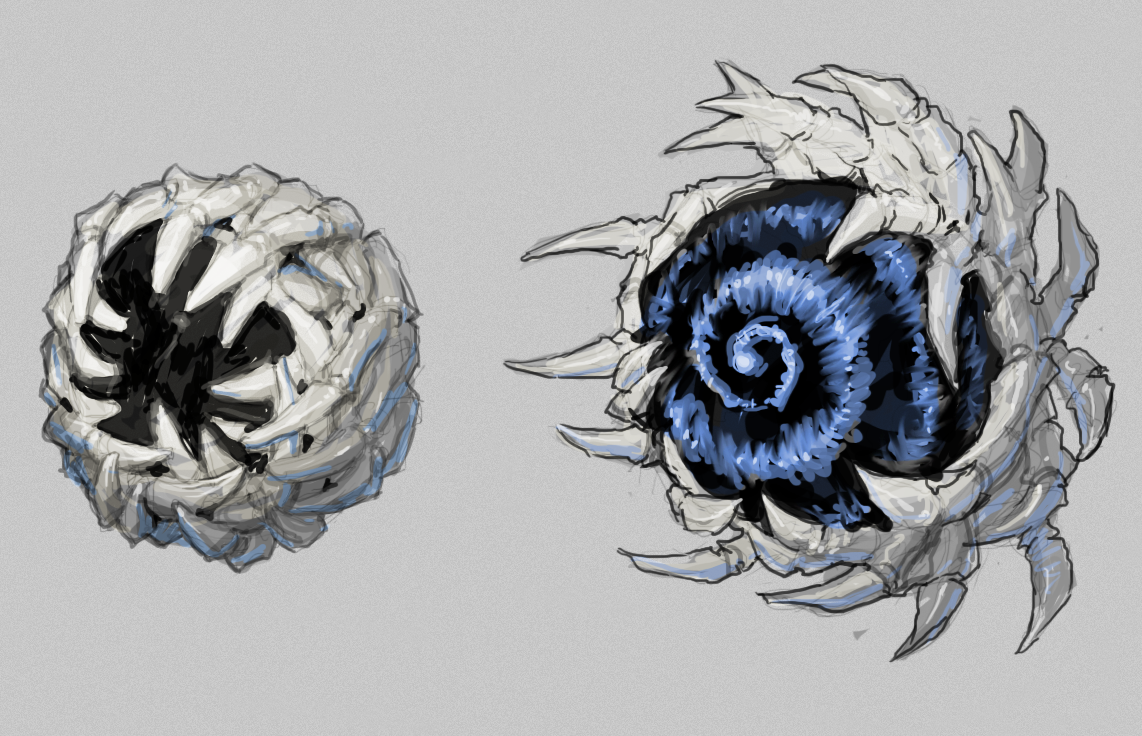 Concept art for Restraint, one of the four hellhounds. When the player is looking in it's direction it looks away, biding its time with its maw closed. When the player turns his back, it moves towards him with his maw open and eager. If it reaches the player, it will grab him and drag him to the nearest hell void.
Youtube
We now have a youtube channel!
We've also released our first youtube video which is simply a video of purgatory in motion with it's theme playing alongside.