Ensign-1 has been update with new sound effects! Dr. Piranha has given us custom sound effects for almost all the sounds in game! Here, check out this video showing you what it's like!
In addition to the sound effects, various other improvements have also been added. The mouse controls have been improved further and the AI has been tweaked to not be quite as amazing at leading a target.
The plasma gun has also been redesigned to look a little bit cooler!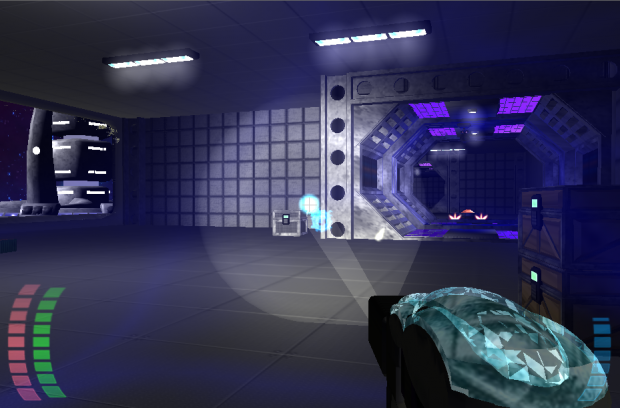 New Game Direction
---
After considerable deliberation of the situation at hand (Waterworld reference), I have decided to take Ensign-1 in a new direction. I'm going to turn the game into more of an online open world experience. The current single player missions will still be left in as practice scenarios or such, but the core game will have players connecting to multiplayer servers and exploring randomly generated solar systems, with enemies randomly spawning in for players to kill. Be on the lookout for that coming out in the next month or so!
Community Stream

---
I've got some more community streams for you as well since our last news article!