We've finally released two new missions to Ensign-1! Mission-4 the corridor crawling descent inspired level as well as Mission-5 with the ice crystals. This is Ensign-1's first content update, bringing us to v0.200.
In addition, previous missions have been improved with new scripted events, such as enemies decloaking mid-battle and areas where you'll need to shoot fighters down with turrets. Words don't really do it justice so here check out this video!

Updated AI
---
The AI has been improved to make battles much more interesting. Personally I was finding that once I discovered how easy things were as long as you kept moving, I was getting pretty bored. I've now fixed that by having the AI lead a target based on how long you've been traveling in a single direction. What that means is that you'll have to be constantly weaving and changing direction to keep enemies off your tail.
In addition they now have more interesting flying behaviors and will take measures to avoid laser fire such as pulling up and doing barrel rolls.
This also means I've had to add in some more difficulty settings for players who thought the game was too challenging before. Now, on the hardest setting I can't even beat my own game, so I'm curious if other people will be able to ;)
New Weapon: Chaingun
---
You'll now also have a new weapon to use in FPS: The chaingun. Rustybolts did a great job designing it, and it's currently our most powerful FPS weapon. Shoots fast, feels heavy. I like it.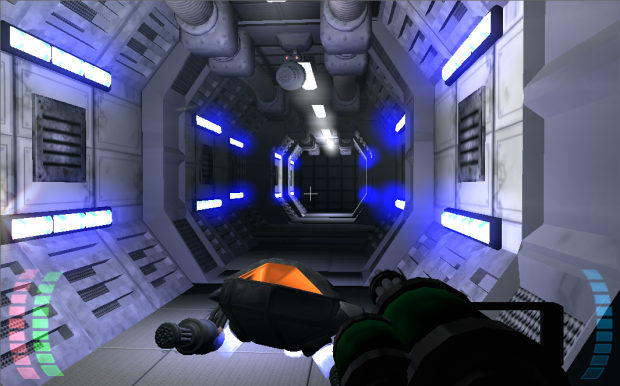 Cockpit Improvements
---
Aurel_Tristan has touched up the cockpit a bit adding in a very cool glass effect which goes far to make the player feel like they're really inside a small ship.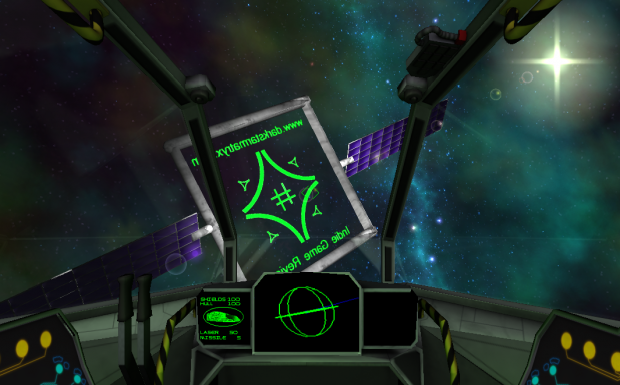 Keira Design
---
We're looking to be bringing more story elements into the game, with possible dialog options and chatter between the characters (speech recognition anyone?). To that end Rusty has made a drawing of Keira Wakeman which will show up as an animated profile when she's talking.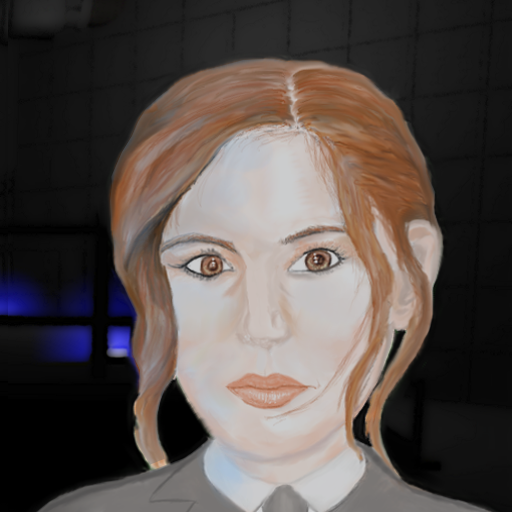 Up Next
---
Next week I'm hoping to bring some ship logs into the game. I haven't mentioned it, but Keira's voice actress Ariachiba is also a talented writer and so we'll be allowing the player to read up on some of the story through in-game computer terminals.
I'm also hoping to revisit the sound effects in the game, and maybe also add in some multithreading? Who knows, we shall see! Till next time!