Hello everyone, it has been a long while since my last activity on IndieDB!
Endciv was released on Early Access on Steam too early and worse it was in a bad state overall, which I did not notice at that time. At some point I realized that the whole concept was misleading. The gamedesign was improper and not fleshed out and the technical foundation was a mess. Too many different people worked on that game and too many things have changed over time.
Read more about this here.
So I decided that a clean vision can bring this game forward and I started drafting and re-develop it from scratch. I was able to reuse things like graphic assets and some algorithms. A few days ago now the first new version came alive on Steam.
Here is the most recent News.
It is still not ready yet
As I said some time ago, the current version is meant to show the existing players that the recent changes are not just thin air and it should show you where the journey goes and how the game has changed.
Therefore, I would like to make it clear that there is still some work to do to come up with real content. The game is on Steam already and that cannot be changed, it is impossible to temporarily take it down or hold sale. But even if it takes a while I think we already stand out of the mass of abandoned titles as we try to get it done. In the end, something comes out, even though the way was hard.
New gameplay footage
We do focus now on the important aspects first which means the game shall run stable at any time. Graphics for instance are also not as they where before as we do focus on functionality first. All the beauty and variety will come later.
New style
The game recieved a whole new look. The UI was redesigned from scratch.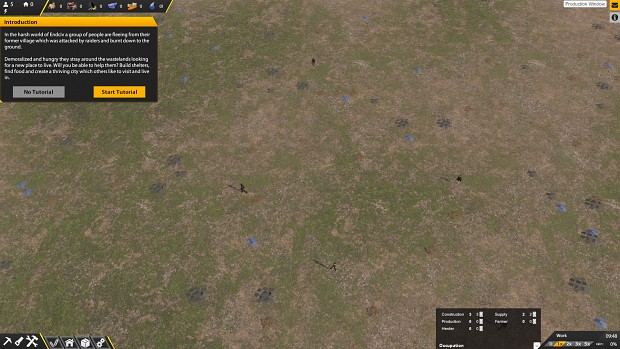 I mainly wanted to get back to you on IndieDB, this is where everything started :)
You can now expect more updates.
Join us on Discord
You are invited to join the Discord Channel where there are more frequent updates and you can chat about the game.