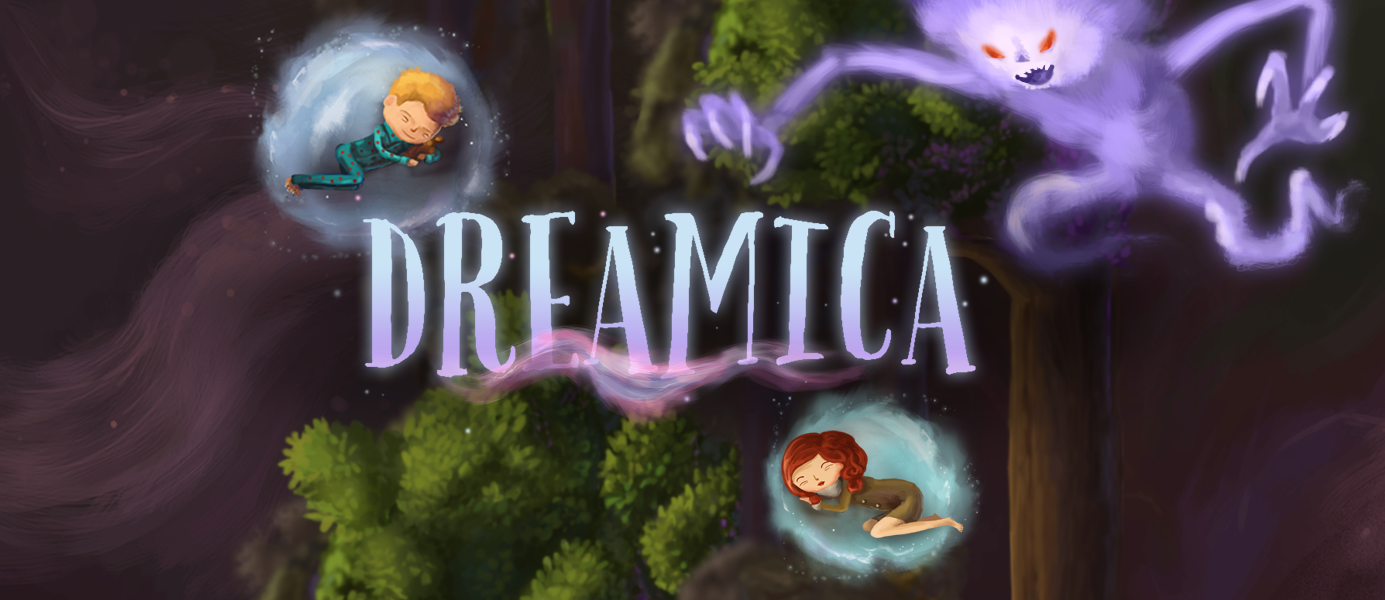 ---
Videos
Dreamica - swamp level YouTube
The very first playable prototype YouTube
Spider animation workflow timelapse YouTube
Dreamica teaser YouTube
---
Images
Download all screenshots & photos as .zip
---
Logo & Icon
Download logo/icon assets as .zip
---
Selected Articles
"It was fun contributing music for Dreamica. I've always loved the combination of dark and pretty and Dreamica has a great balance of just that."
- Jim Guthrie, Homepage quote
"I was very happy to compose for Dreamica. The artwork is beautiful and it influenced the direction of the music in a very big way."
- J. J. Ipsen, Homepage quote
---
Monetization Permission
Grumpy Bull Games allows for the contents of Dreamica to be published through video broadcasting services for any commercial or non-commercial purposes. Monetization of videos created containing assets from Dreamica is legally & explicitly allowed by Grumpy Bull Games. This permission can be found in writing at https://www.indiedb.com/games/dreamica/presskit.
---
About Grumpy Bull Games
Boilerplate
Gurmpy Bull Games is currently a one-man-studio focusing on mobile platforms. I am creating games as my hobby.
More information
More information on Grumpy Bull Games, our logo & relevant media are available here.
---
---
presskit() by Rami Ismail (Vlambeer) - also thanks to these fine folks