Going Down? The High-Level Game Concept and Logo
Greetings! We are a group of four Game Designers working on our first game project, "Down". Why the quotation marks? Because the official title for the game does not contain any written characters at all! Check out our working logo: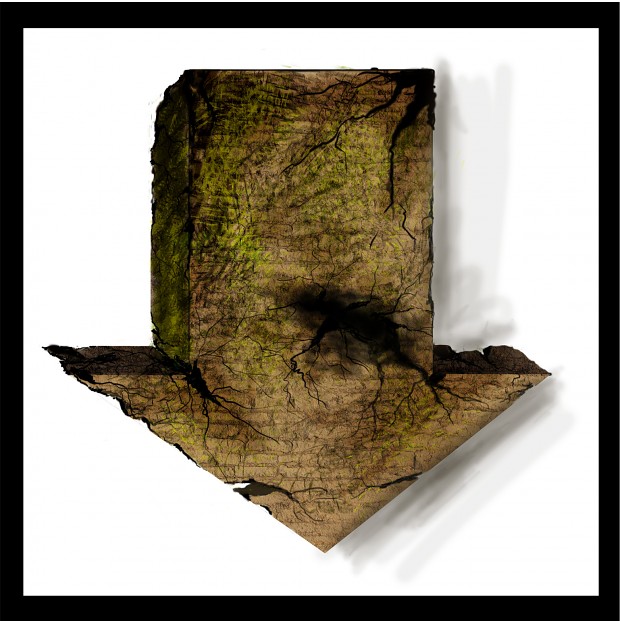 What do you think? What thoughts does the logo invoke? We like to think of logo as serving many visual and thematic purposes in the game. From a literal standpoint, the down arrow serves as a directional indicator much like the arrows on your keyboard. In "Down", the player will literally be moving downward as they progress through the physical environments in the game. But the logo functions as a reference for much more than the physical--it also typifies the journey that the player, and the protagonist, will undertake during the course of the game.
So what is "Down"? To put it simply, a first-person, single-player, 3D psychological thriller requiring the player to survive his memories to discover the truth behind his girlfriend's suicide. It is being built using the Unreal Engine.
While we don't want to spill all the details now, our forthcoming entries in this design diary will describe the features, mechanics, art style, story and setting of the game. Until then, we hope that the logo intrigues you.
There is only one way to go.