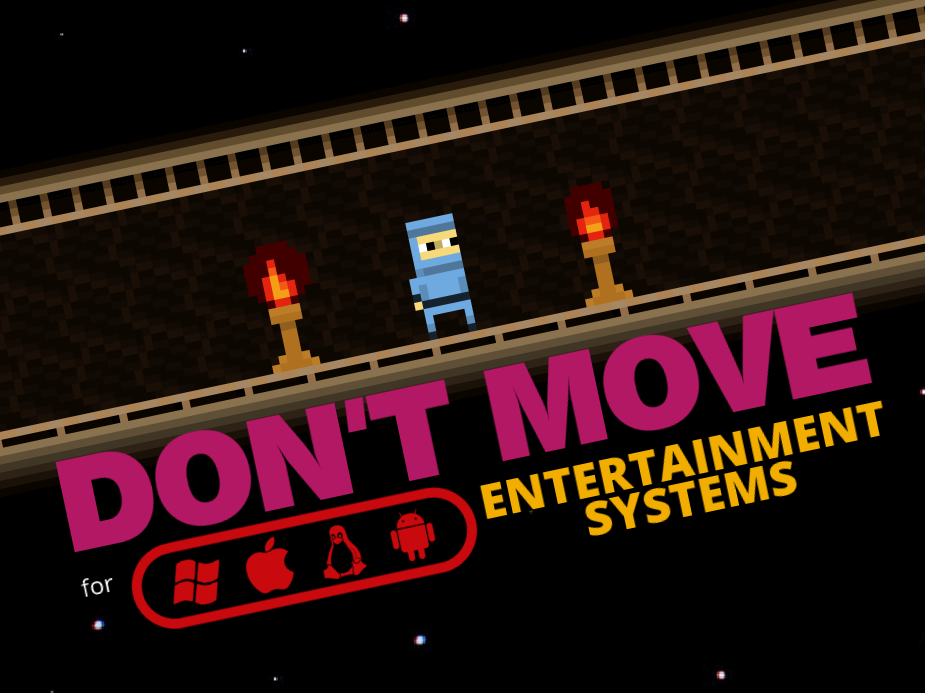 Don't Move is all over the place! The version 1.2 update adds support for Mac, Linux, Android, and Flash, in addition to the Windows version you may know and love. Desktop versions are free, but the Android version is $1. Please consider supporting independent game development by buying Don't Move!
You can get Don't Move right now for Windows, Mac, or Linux via Desura:
Don't Move is also available for Android, and you can get it via Google Play:

You can also get the Android version via the Amazon App Store, and it even works on Kindle!
GameJolt has the web and desktop versions of Don't Move available, or you can get all versions and the soundtrack in one handy package via itch.io if you pay more than $1.
I'm also very happy to announce that Don't Move is coming to the Humble Store! Right now you can get it via the Humble Widget on this page.
If you'd like to buy the soundtrack itself, or just take a listen, it's available on Bandcamp:
Want to play Don't Move in your browser? Check it out on Newgrounds or Kongregate!
Whew! If you're still reading, you might be interested to know that Don't Move v1.2 adds a huge number of performance and compatibility optimizations, as well as new secrets! After you beat the game, try to get to 100%! Thanks!