Agent Code Name: ALICIA
First Name: *Redacted*
Last Name: *Redacted*
Demographics:
Single parent family
Affluent upbringing
Only child
Honors:
Graduated 1st in class
Perfect Scores in marksmanship and advanced space combat
Holds degrees in criminal psychology, sociology, foreign trade
Black belt in Ninjutsu
Physical Profile:
Attractive and slender. Powerful eyes, symmetrical face. Perfect physical candidate for missions involving infiltration and seduction.
Psychological Profile:
Unable to handle failure. Obsessive nature can endanger mission and/or fellow operatives. Demonstrates no willingness to deviate from mission parameters. Unable to improvise or effectively alter long-term strategy. Prowess in close quarters combat and ship to ship combat makes agent unjustifiably confident.
Abrasive personality will make it difficult to cultivate meaningful assets and informants. States to work best alone, but field tests indicate agent will need a strong team in order to succeed. Unable to foster teamwork or friendship. Will ultimately fail.
Recommendation:
Though extremely gifted, ALICIA is unsuited for missions requiring deep cover or limited support. Will be a threat to mission success. Recommended action is removal from active duty and transferred to a role as a mission analyst.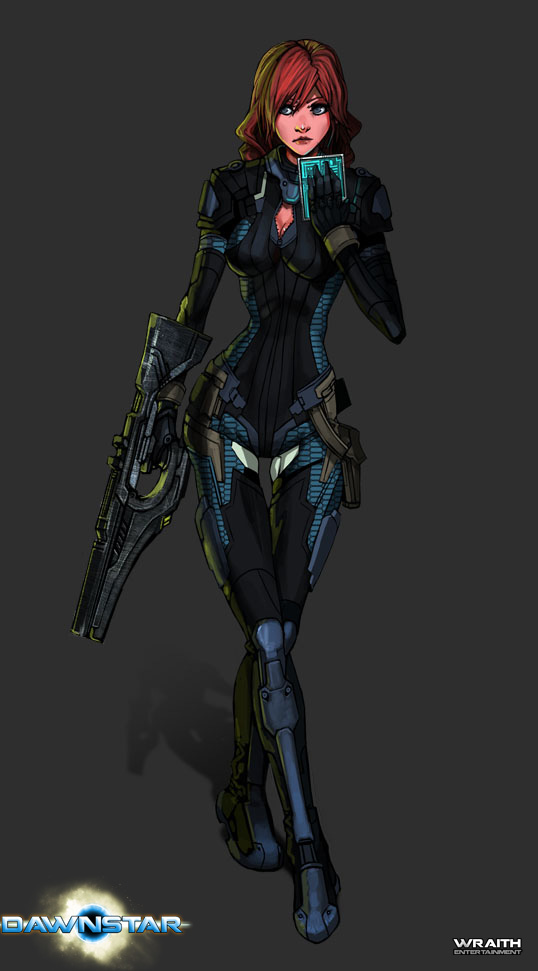 FILE LOG:
Agent Account created 328 days ago.
File Accessed 29 days ago
Agent transferred to Dawnstar Division 28 days ago
STATUS: ACTIVE
LOCATION: Deep Cover in Dawnstar