Hi there, Jan here from Einheit B. I am super excited to announce that my first indie game, Cavernaut, is now available on the App Stores around the world! After being in development for more than 3 years, players can now try to make it out of an alien mine with their spaceship if they own an iPhone or an iPad (an Android version will be available soon, too).
Here is the App Store Link: Itunes.apple.com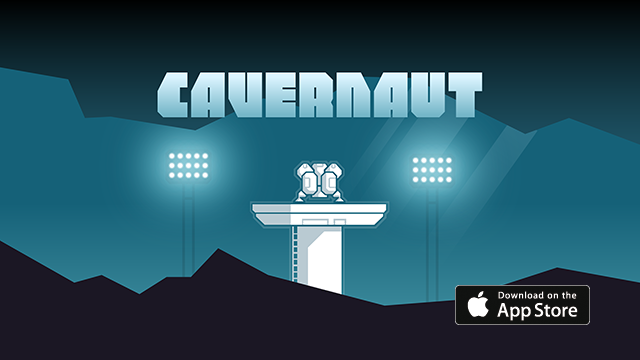 Gameplay
Cavernaut is a cave flyer for smartphones and tablets, independently produced by a single developer: Using tilt & touch controls, you navigate a spaceship through a maze of caves, picking up crystals that can be traded for upgrades, while avoiding hazards like laser beams and mines, and landing at fuel stations before you run out of gas.
Features
A randomly generated cave that's different each time you play
Simple touch/tilt controls for super-smooth flying
Five areas with increasing difficulty to master
Lots of upgrades for your ship
Cool neo-retro graphics
Game Center leaderboard and achievements
Old-school pay once & play, no In-App Purchases
The game is on sale for $0.99 (€0.99, £0.49) during the first week after its release. After that, the regular price will be $1.99 (€1.99, £1.49).