Long time no see!
The newest alpha build of the game (v4.0a) is now live at Catlateraldamage.com! Give it a try! This version may not look much different from previous ones because most of the work I've been doing is setting up things that will be used in the future. For example, I spent a good deal of time creating various modular wall pieces so that it will be quick and easy to create future levels. My main goal is to determine my creation and set-up pipelines early to save myself time and frustration later on.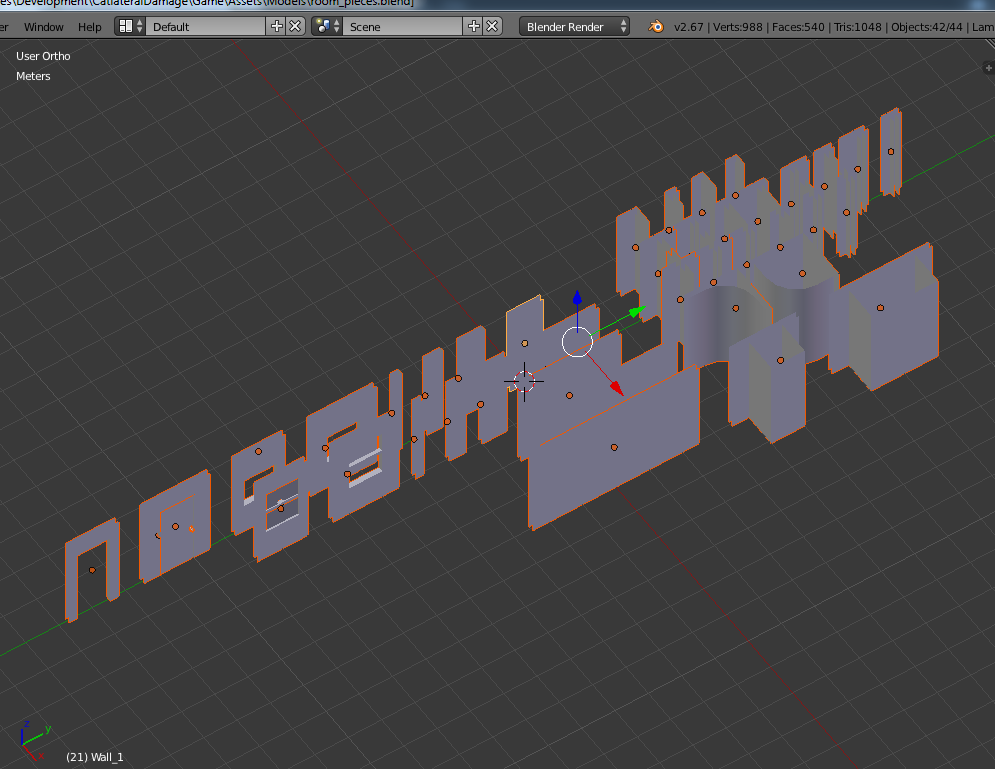 One big thing that's changed is how the scoring system worked. Previously, it was a sort of convoluted combo system that didn't make much sense. Now it's more akin to the Tony Hawk's Pro Skater series' scoring system, where each object has a point value and objects' points are totaled and multiplied when multiple objects hit the floor in a short amount of time.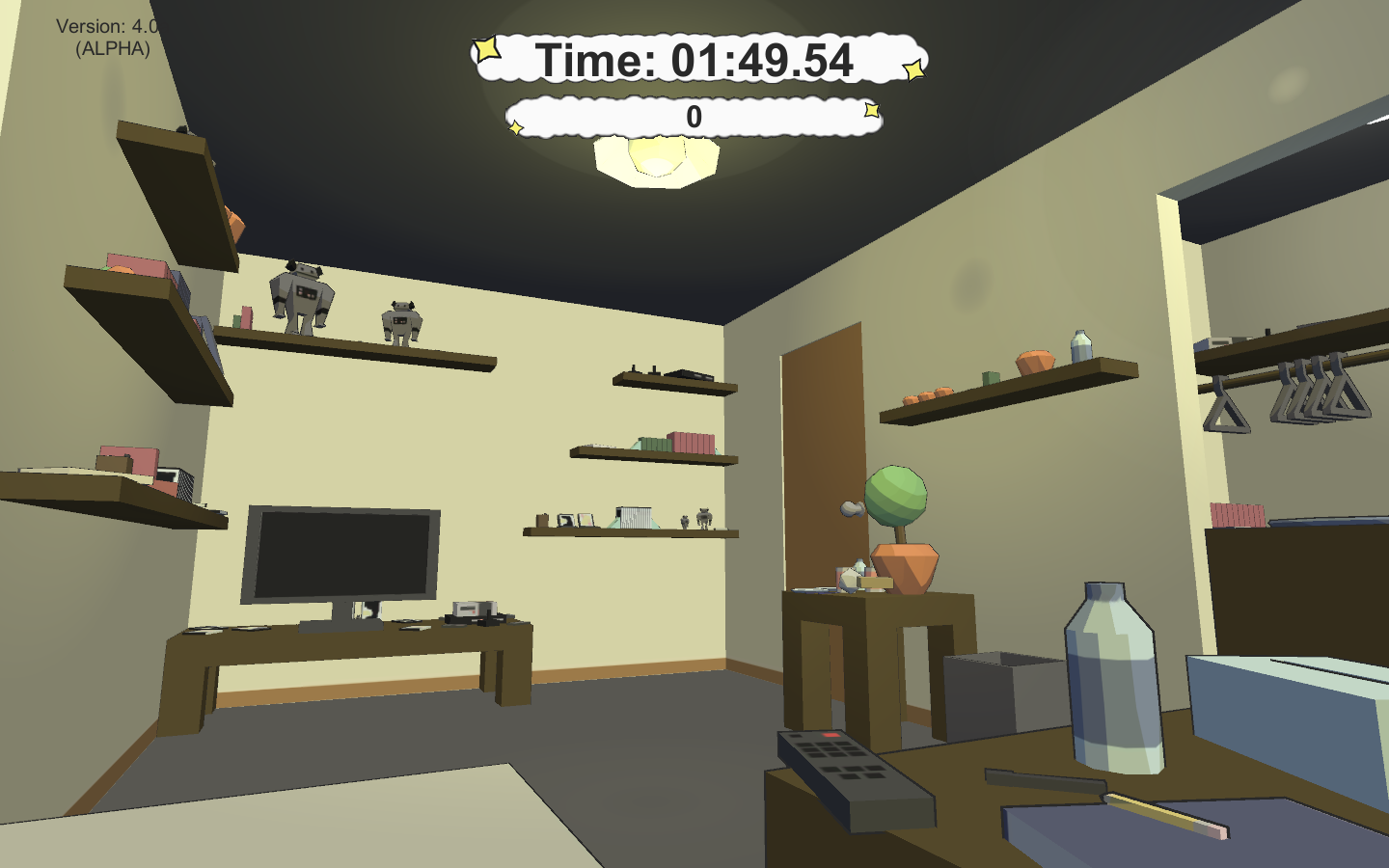 Here's the changelog for v4.0a:
+ Added a new scoring system
+ Added new wall pieces for quickly creating rooms
+ Added preliminary physics materials on some objects
* Changed the point value on some objects
* Changed the goal score to 100,000
* Changed the toon outline on objects to meshes rather than using a shader
* Turned down the volume on sound effects
Next, I hope to try out a new control method of jumping so the controls feel less moon-like. I'll also continue to work on more modular level pieces and put them together into a second level (finally). And there's the usual score and physics tweaking that goes on, of course.
-Chris