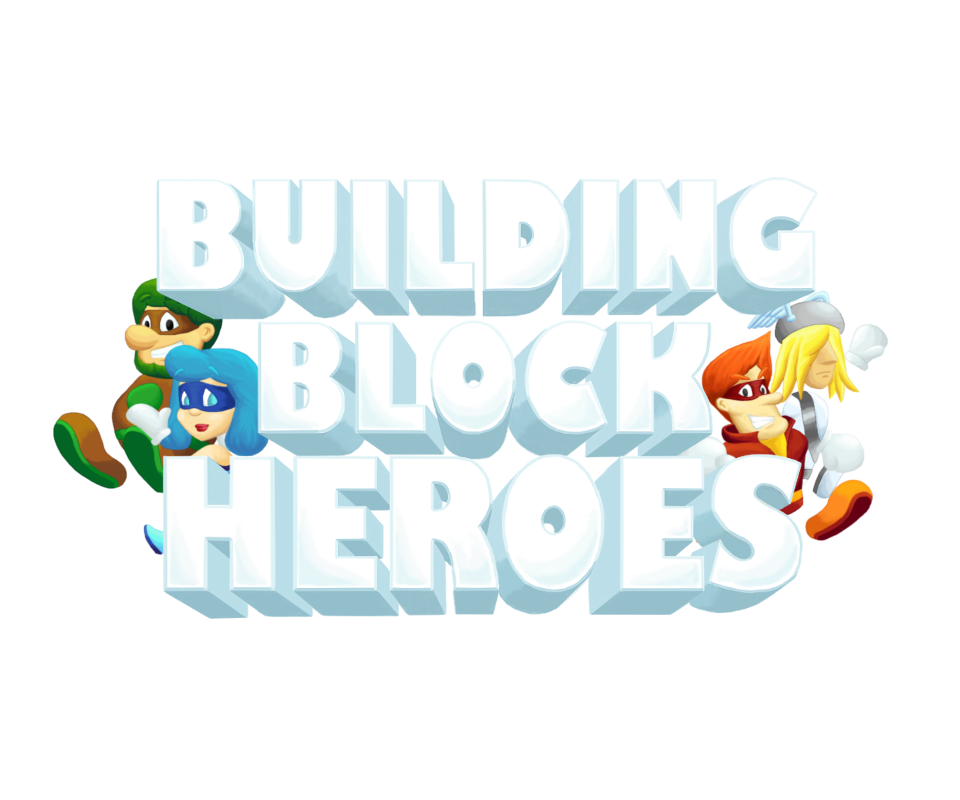 ---
Videos
Main Trailer YouTube
Co-op Trailer YouTube
Boss Fight Sample YouTube
---
Images
Download all screenshots & photos as .zip
---
Logo & Icon
Download logo/icon assets as .zip
---
Selected Articles
"...in practice, the simultaneous platforming and block-matching work rather well together."
- Astrid Johnson, IndieHaven
---
Additional Links
Building Block Heroes on Steam
Steam Page: store.steampowered.com/app/695560/Building_Block_Heroes.
Building Block Heroes Official Site
Official Site: buildingblockheroes.com.
---
About Aggroblakh
Boilerplate
Building Block Heroes is a puzzle platformer in which you use coloured blocks to build pathways around each level to free the Jollyfolk from their cages. Simultaneously control both building blocks and heroes, with a friend or by yourself, in this colourful romp through a cartoony and exotic hand-painted world. Explore different lands, use special powers, and combat various enemies as you construct the means to save the Jollyfolk!
More information
More information on Aggroblakh, our logo & relevant media are available here.
---
---
presskit() by Rami Ismail (Vlambeer) - also thanks to these fine folks