The game itself has mechanics that strongly let players think of DotA 1 and 2.
Two teams are fighting in 3 game phases (early game, mid game and late game) to get
gold and experience for advantages which helps a team to destroy towers and finally the enemy throne.
From experience you can level up spells and from money you can buy items.
At the very beginning you need to choose a hero. But do this wisely: A good team needs also good
composition of hero types. For example there shouldnt be more than two carries (characters that carry the game in later stages if they received a gold advantage) in a team, you also need supports and initiators for buying utility items and helping the team to win teamfights resulting in a push or other action.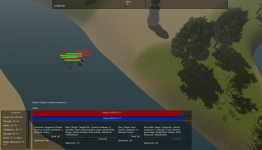 Like in DotA there is a jungle where heroes can safely farm gold which can be hard on lanes
because of enemies that may harass or try to gank you. Some heroes have spells that makes it easy for them to jungle (like a spawnable minion/lifesteal/...). If someone gains gold through the jungle one lane will be used only by one hero. This hero is offlaning, he sits on the shorter lane of his side (Green on the bottom left: Top lane, Red on the top right: Bottom lane) and trying to zap XP.
This is a part of the tactics you can use in MOBAs. Lane settings (what hero goes on which lane) can be very important. The middle lane is normally soloed so the hero playing there can gain a XP advantage and maybe gank sidelanes (top and bottom) before the heroes there reach level 6 (where most heroes can skill their ultimates). Heroes that have the support tag are in the game to buy utility items and "babysit" the ally carry so he gains a gold advantage which makes it easy for him to carry the game in later stages. Support tactics like stacking neutrals, warding, harassing, ganking and pulling are fully possible in Bloodraider and good for controlling your lane.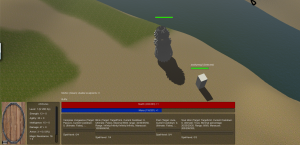 Every hero has a base pool of health and mana, base strength/agility/intelligence stats,
base armor/magic resistance, base attackspeed/movementspeed and a statgain that gives you more statpoints with every level-up.
I hope this gave you an overview over MOBAs and things that are possible in Bloodraider.
But remember that Bloodraider is in alpha state and many things im talking about are in development but if you have a question to the text or pictures feel free to ask in the comment section.
The alpha/final release date will be posted in a few weeks so stay tuned for more updates!