So lately you've been tearing through rows and rows of Grunts. I mean a lot of them. We actually have some tallymarks back here that stand tribute to those achievements. But have you ever thought about the small group that you haven't brutally murdered? We understand that all parties involved are mutually upset with this arrangement (The Grunts don't like how you killed their coworkers, and you probably don't like how those Grunts are still alive). Well I have good news for you! Those Grunts have been going home, lifting weights, and eating marshmallow based cereals. They're back, they have huge guns, and it is time for you to crush these Enforcers now.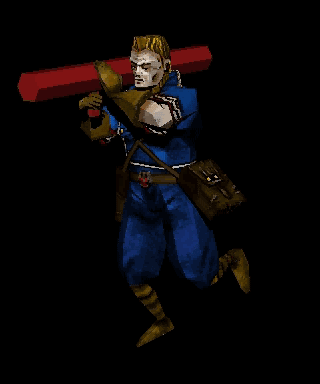 "That looks heavy, maybe you should help him with it, by shooting him"
While Grunts were able to play with some pretty cool toys, Enforcers are allowed to play with toys for those ages 3 and up. This can include anything from a high powered Rocket Launcher, a rad Gatling Gun, and a pretty sick Sprayer. Enforcers are also slightly more versed in Combat than regular Grunts. They circle-strafe you, keep their distance, and redouble their attack if you aren't looking. They will actually work to dodge any Grenades that you throw at them, unlike previously, where they just wondered what that damn ticking noise was.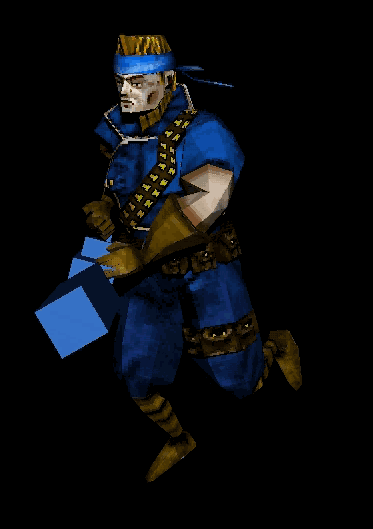 "That is a look of determination that screams 'Shoot me!'"
Although they are certainly slower than they were as Grunts, they are also more likely to grab armour. Armour, as I am sure you can imagine, makes them harder to kill, and you harder to kill to if you manage to slap some onto your body (Note; do not actually slap yourself with protective armour, it hurts). But that shouldn't matter in the long run! Just use more bullets! Or knives! Or chainsaws! We honestly have no idea what these guns do!