Hi all, we're working on the gameplay inside the house, one of the many locations you'll find in the game. Here some pictures taken from outside.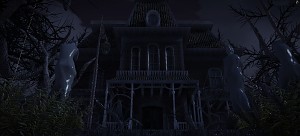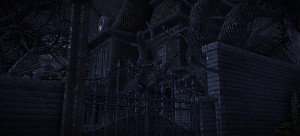 It's a nineteenth-century house with its story and its secrets that can be found solving the puzzles which are in there. The house is not only beautiful to see ( at least we hope you like it ) but you can also interact with most of the objects which are inside, whether it's a puzzle or a simple furniture.
As you can see inside each room ( and each other location of the game ) there are many objects and there is no difference between them on screen. I want to say that there are no helpers to highlight objects you can pick up or you can interact with: in this way we want to increase game difficult but most of all we want to force exploration ( furthermore by looking everywhere you can find ammo or something else useful ) .
Instead here you can see some technical detail: 1024 pxl normal mapped texture and the humidity effect that we like so much.