Good news everyone!

Besiege will be coming to Xbox on the 10th of February!
Besiege Console will be entering Xbox's Game Preview program on the 10th of February, and will be available on Xbox One, Series X|S and Xbox GamePass!

Significant sections of the game have been rebuilt from the ground up to provide a top tier experience while playing on a console. We've worked hard to ensure all the advanced tools present in the PC version, function smoothly & correctly while using a controller.
We've also completely redesigned the UI for Besiege Console, to provide easy interaction with a controller.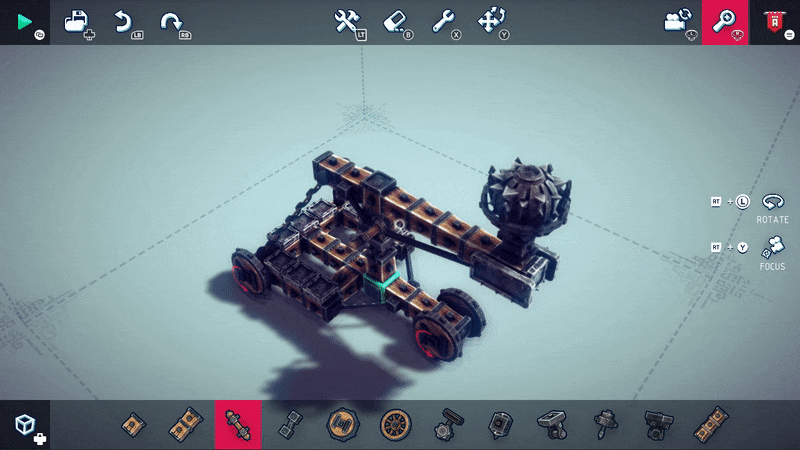 Besiege Console also contains an all new Workshop for sharing machines and has some cool new features built into it like the "Screenshot Tool '' which helps you to create an attractive thumbnail for your machines & even customize their backgrounds!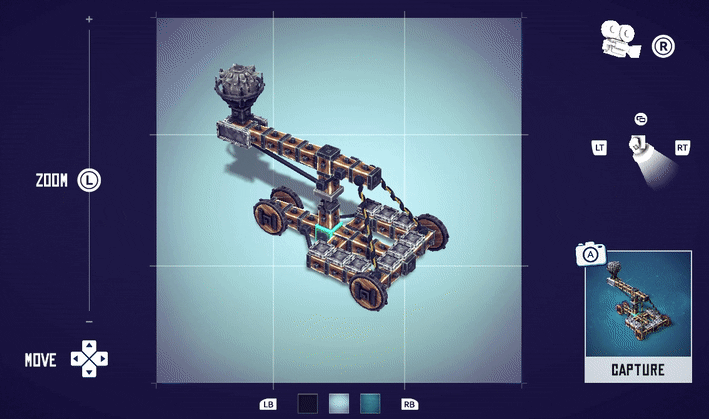 Besiege Console includes:
Singleplayer Campaign with 54 Levels

3 Sandbox Environments

68 Weapons, Blocks, Devices & Mechanisms to build machines

A suite of Advanced Building Tools

Workshop to download other player's machines or upload your own to share
Unfortunately Besiege Console will not include Multiplayer or a Level Editor. We've worked really hard to bring all of Besieges features to Console but sadly it just wasn't possible with Multiplayer & the Level Editor
Another cool little addition we were able to make is Motion Blur, check it out, it looks pretty cool!
Cheers everyone,
Von