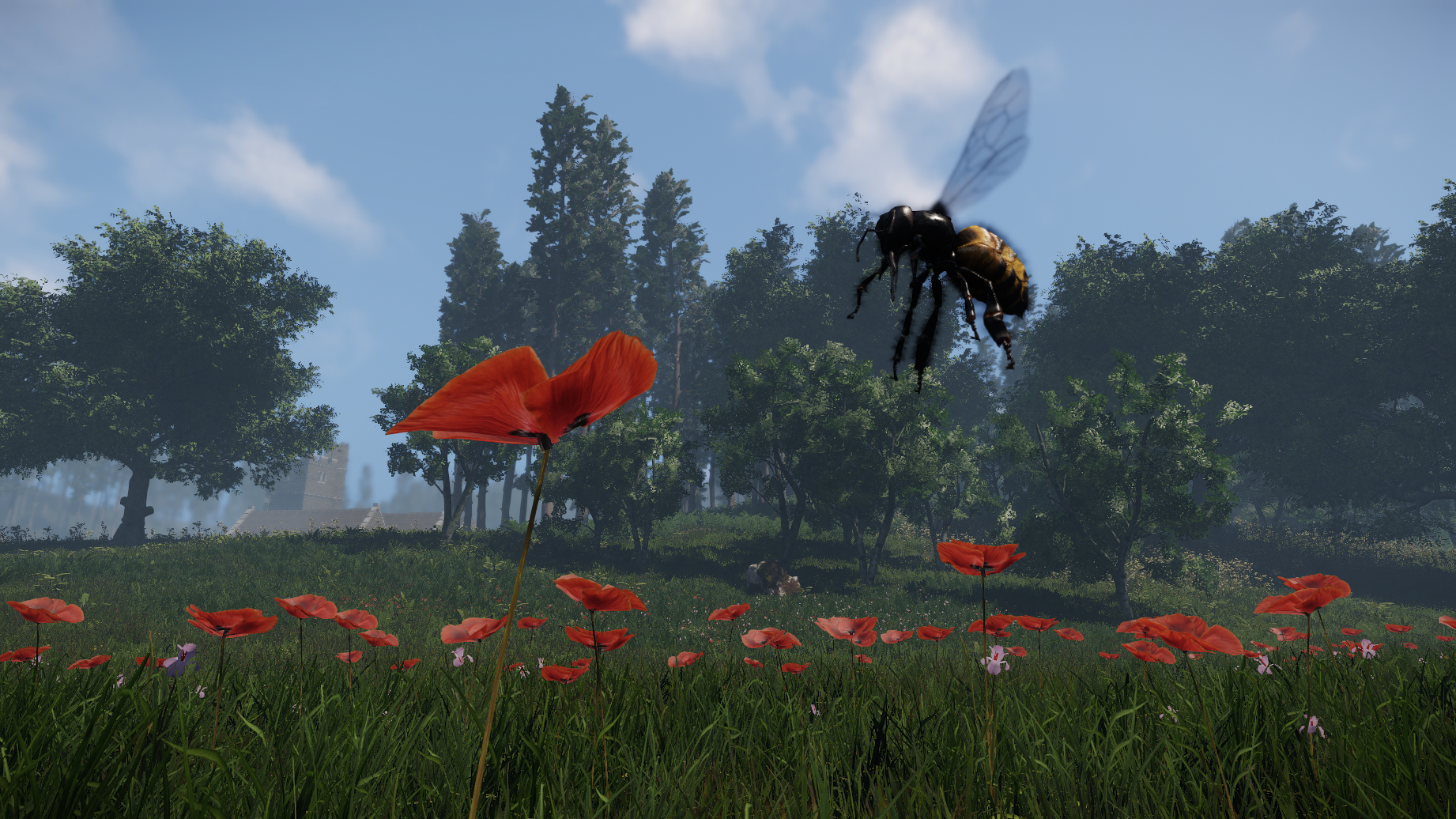 ---
Videos
Bee YouTube
---
Images
Download all screenshots & photos as .zip
---
Logo & Icon
Download logo/icon assets as .zip
---
Monetization Permission
leonlabyk allows for the contents of bee to be published through video broadcasting services for any commercial or non-commercial purposes. Monetization of videos created containing assets from bee is legally & explicitly allowed by leonlabyk. This permission can be found in writing at https://www.indiedb.com/games/bee/presskit.
---
Additional Links
bee
kickstarter kickstarter.com/projects/1427050564/bee.
---
About leonlabyk
Boilerplate
The Last Bee is a linear story, relaxing puzzle and exploration game that is set across the English countryside. While collecting and returning pollen to your hive in order to survive the playing area expands enabling you to discover new areas and puzzles to solve. The story is set over 7 days, each day has a fully dynamic time of day and translates into 30 mins to 1hr of gameplay for each.
More information
More information on leonlabyk, our logo & relevant media are available here.
---
---
presskit() by Rami Ismail (Vlambeer) - also thanks to these fine folks