Hi there everyone!
I'm pleased to introduce you to our game: Bain's Redemption. You may or may have not heard of it, but it's been in development for a year or so (even though the idea of the game came to me in 2007) and it's coming along quite nicely. How nicely you ask? Well, before I couldn't show you anything but the old footage you can see in our Steam Greenlight page, but now after some begging and prodding, we are able to present you with this single screenshot that has made its way into the Internet: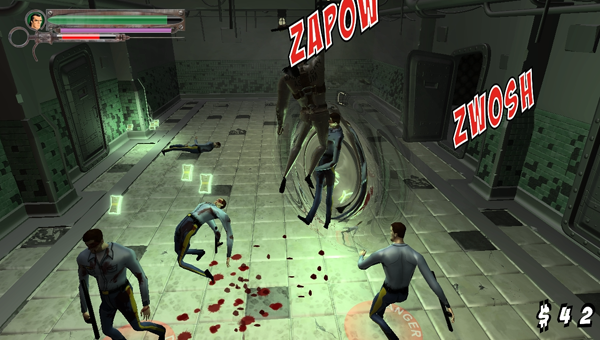 So there's a lot going on in this image, but it looks a LOT better than what we had before. What did it look like before? Here is an ugly sample: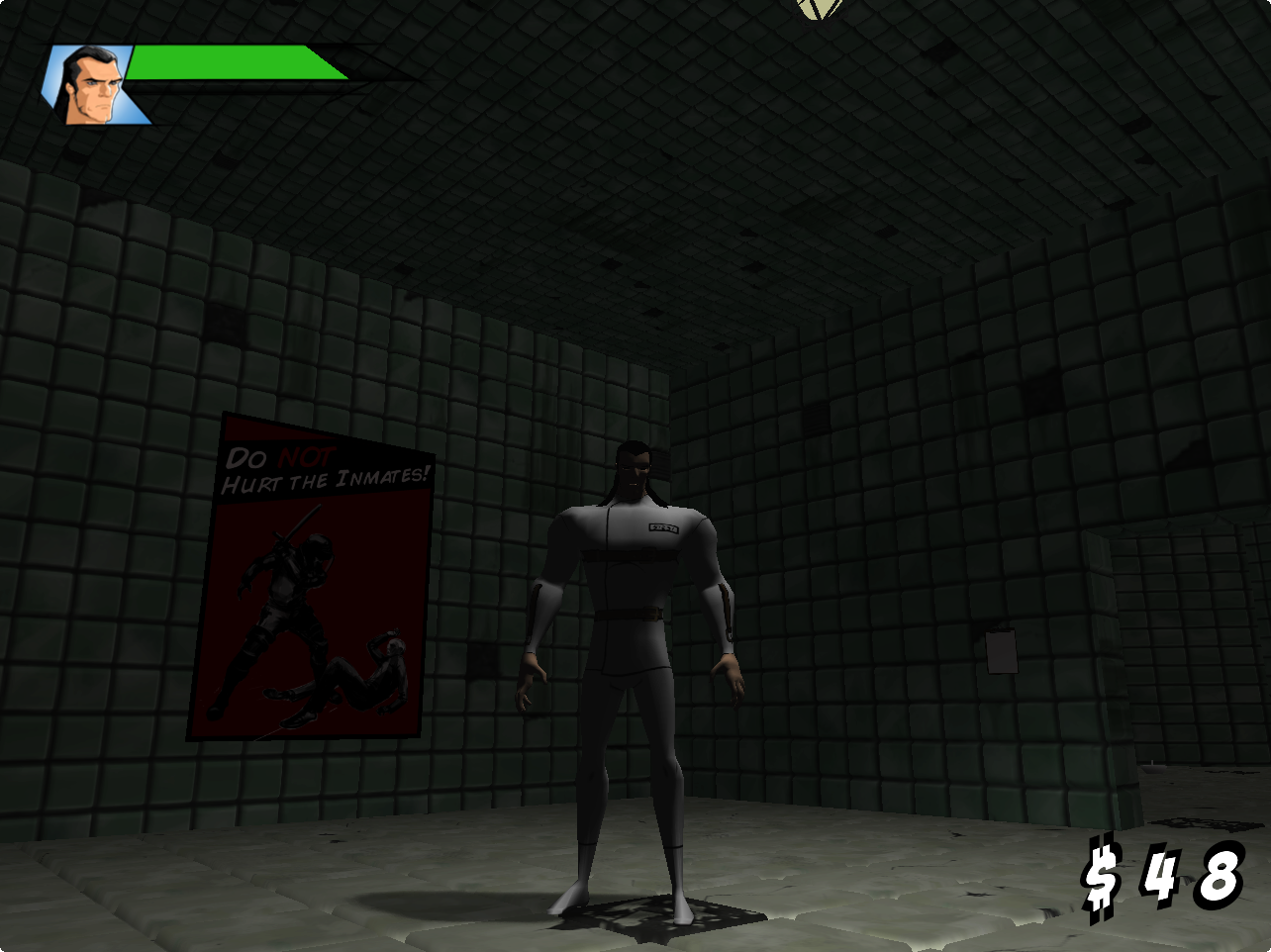 The level was just a box a year ago, but now it looks like a real asylum. We are quite pleased with our progress and we hope you guys are as excited as we are :).
We do need feedback though, more specifically, our team is kind of split as to what kind of "technicoloring" we should use for our game. Not to give too much away, you lose your family at the start of the game and you're out for vengeance and redemption. So it's a dark story. But we want to bring back the nostalgia from games like Streets of Rage, Double Dragon, and Final Fight. I will post a Final Fight pic which I think demonstrates the bright colors those games used: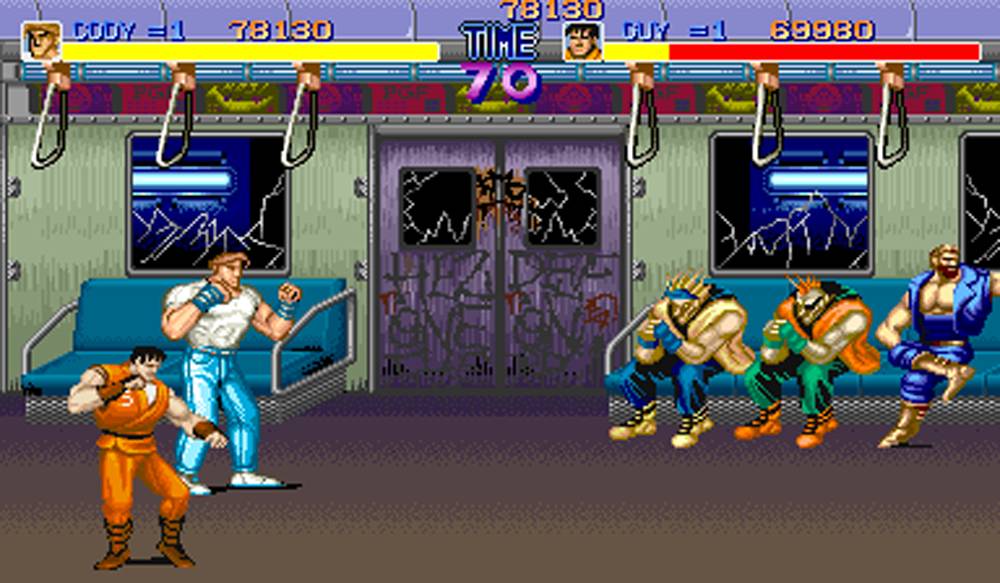 Now, our story is a little darker than those games, it's not a kidnapping, it's a murder. The town is corrupt and the police department for which Bain use to work for is corrupt as well. So a darker setting may be more appropriate. Anyway, here is a screenshot of the "bright technicoloring" of our game: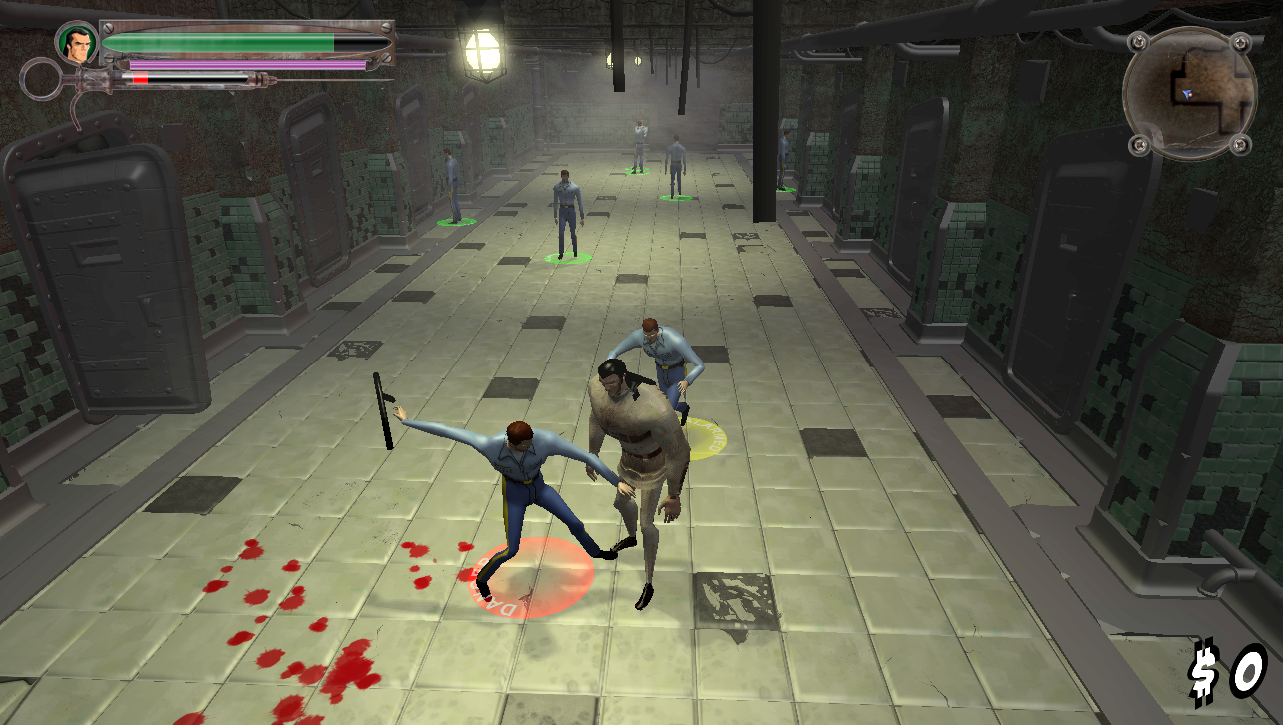 The difference is subtle, but half of our team likes it and thinks we should roll with this and half of it thinks it should be colder colors. Please let us know which one you prefer so we get a better idea of what works for a dark-themed game.
Anyway, note that anything that is GRAY in these screens needs a texture and it's being worked on as speak :).
That's about all for now, wish all the devs out there the best on their project and all the fans out there the best gaming experiences possible.
Peace,
Mike