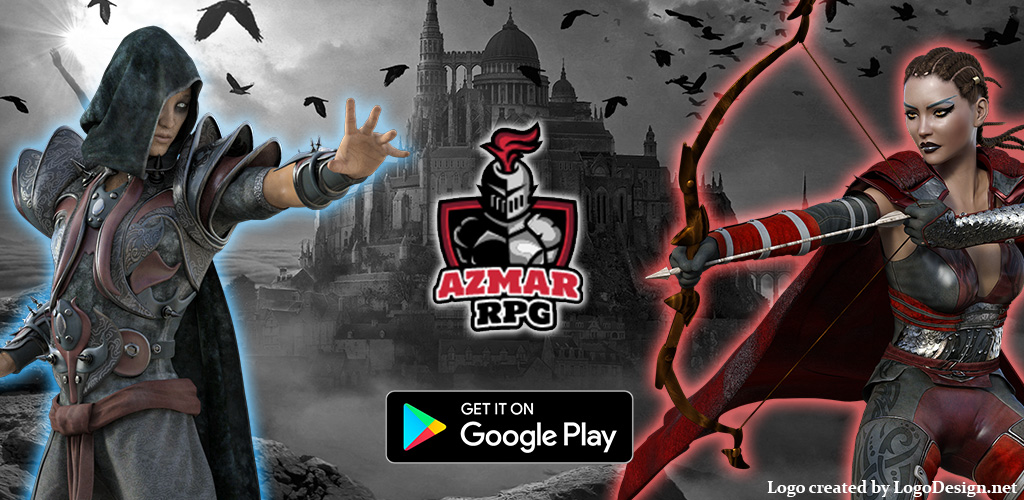 ---
Videos
Azmar - Mobile RPG Game - Official Video YouTube
---
Images
Download all screenshots & photos as .zip
---
Logo & Icon
Download logo/icon assets as .zip
---
Additional Links
Azmar Facebook
Azmar Official Facebook Page facebook.com/azmar.official.
Azmar Website
Azmar Official Website azmar-online-eu.web.app.
---
About Sevan89
Boilerplate
I'm Sevan, I'm just a normal gamer that love RPG / MMORPG games, to be honest I think I have spent too much time on World of Warcraft! I also work as a mobile developer, and I started developing a RPG game for Android called: Azmar. After almost 1 year developing it, I have recently released it on the Google Play Store (in Open Beta) Azmar is a huge and unique RPG game with a lot of Single Player content and multiplayer too. Current level cap: 15
More information
More information on Sevan89, our logo & relevant media are available here.
---
---
presskit() by Rami Ismail (Vlambeer) - also thanks to these fine folks