After a year of development, we feel that the time has come to publicly introduce our game Dawn of Men.
Dawn of Men will take you back to the ancient times, where the Earth was still young and wild, untouched by the hands of the mankind. Here at the very beginning of the human era, you'll become a leader of hunter-gatherers tribe. You'll manage and develop the tribe to become strong enough to face all the dangers of the primeval world.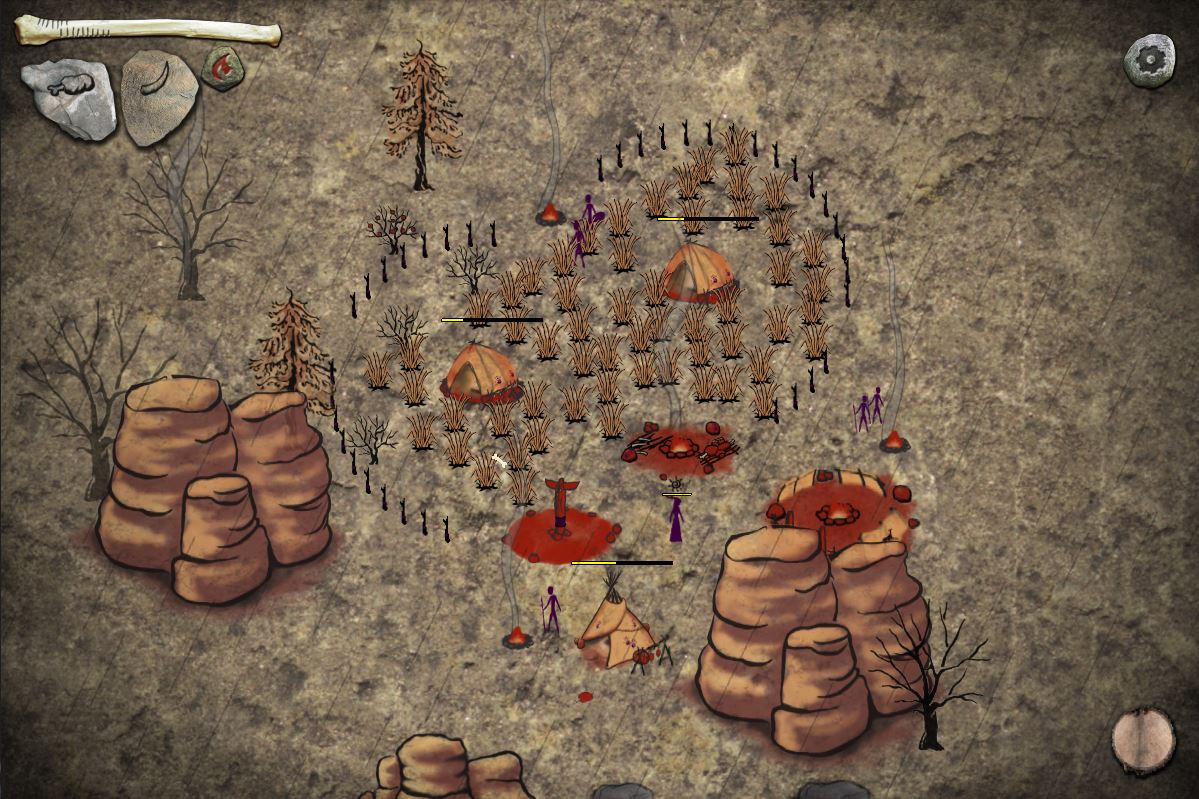 As you can see from the attached pictures, the game is still in the early phase of development, undergoing rapid changes each month. We are going to improve the internal mechanics as well as the visual look and feel and polish the whole structure of the game before release.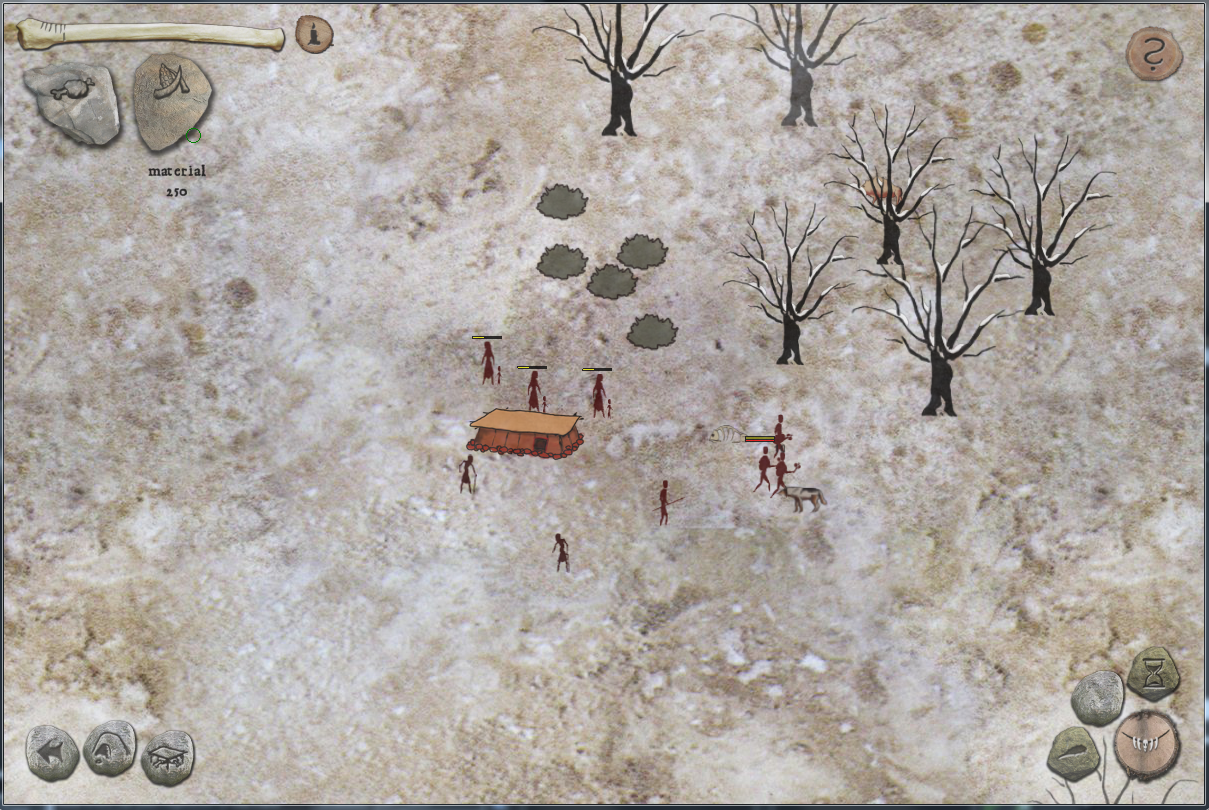 So, you may ask, why are we announcing the game now? The reason is simple. We would like to be in tune with our potential players. As good hunter-gatherers, we are going to gather the feedback and hunt down for the best game ideas from the community in order to improve the final product as much as possible. Please don't forget to become our watchers if you want to participate.
Now, you are probably curious about some details lying behind the Dawn of Men. Later on, there will be a set of articles centered on each of the game principles.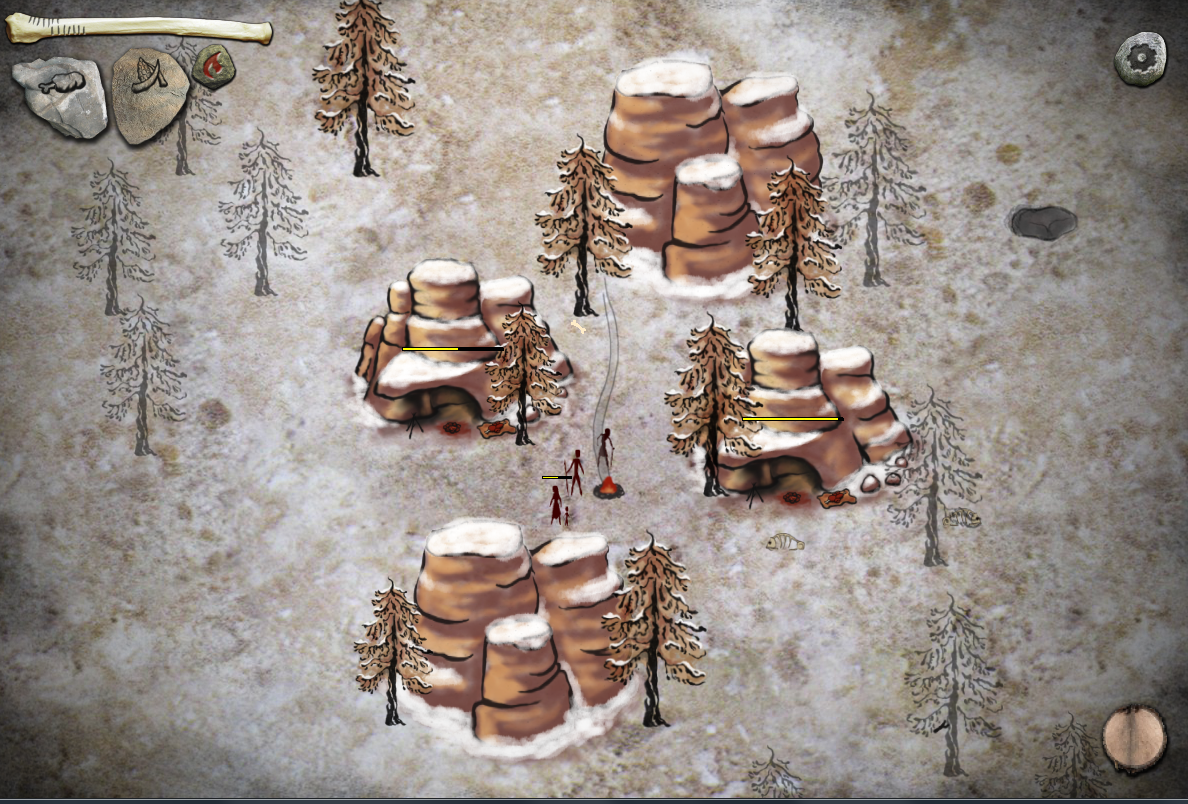 Dawn of men is a survival real-time strategy where you take control over a tribe. With it, you'll be facing some of the typical problems of hunter-gathering society.
You'll take care not only for the warriors but also for elders, women, and children. Keeping them fed by big game hunting or growing and gathering plants, keeping them warm by securing fire, keeping them safe by driving dangerous animals away and building a village they can live in and prosper. Keep the tribe together by choosing a great leader and grow new generations to spread the future of the tribe.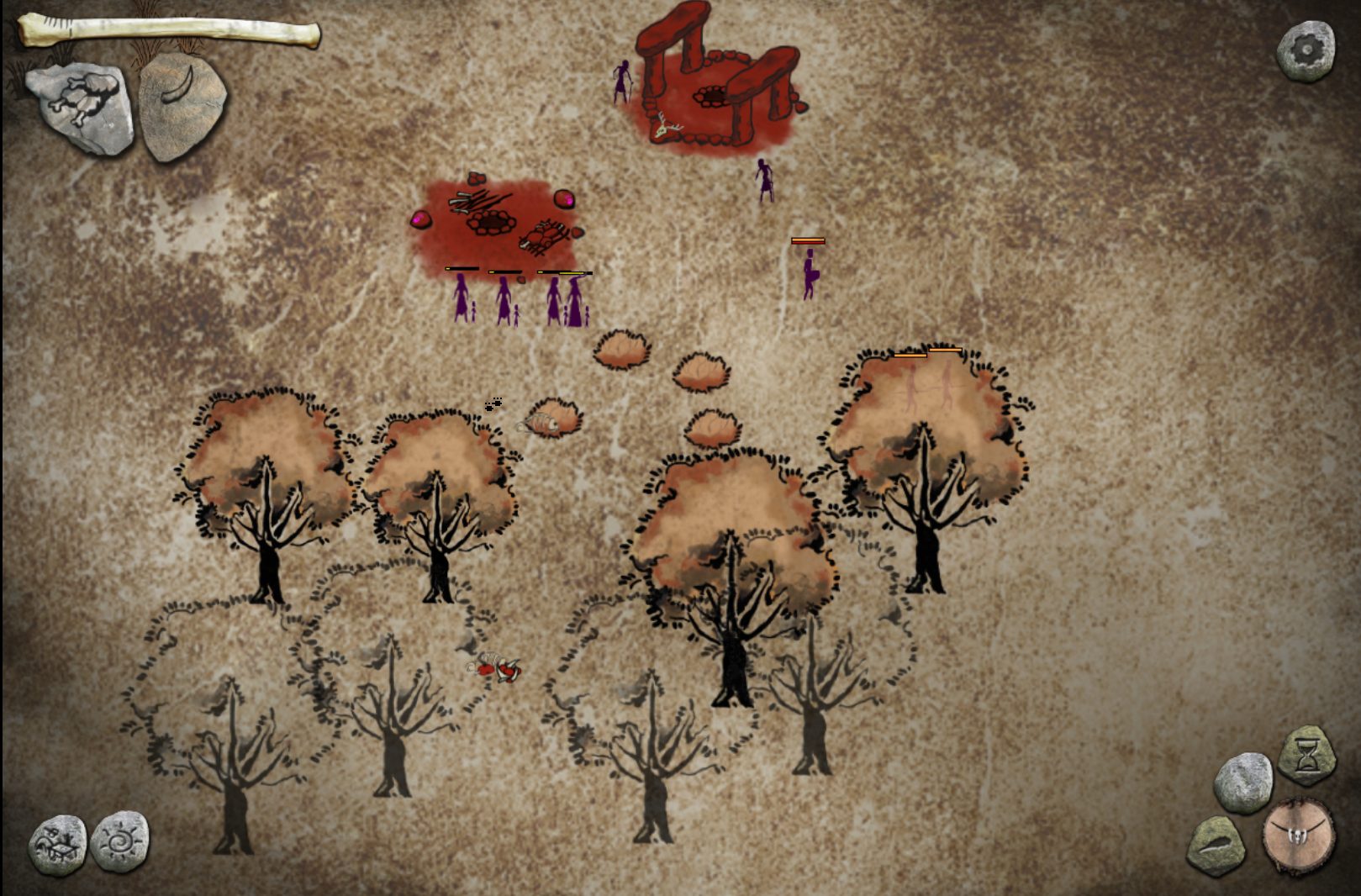 To reach an element of uncertainty we use randomly generated maps with the variable environment. Our animals have their own AI behavior, so they can follow trails or hunt for prey. Weather and seasons are changing regularly, so you never know what is going to come. Be prepared for the great challenges.
Game graphic is based on the ancient art of cave paintings. We would like to shift the general view of the primeval art style of cave paintings as a simple and primitive. For us, it represents a rich and imaginative form of art which is in fact very appealing and well recognizable. Almost every of our animal is based on real cave art painting, so it lives in the game as the ancient men used to know it and as they painted it. The game is made to give an impression of a huge moving cave painting, that tells the story of the tribe to future generations.