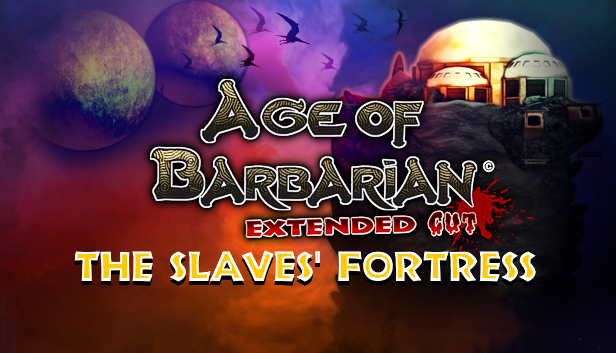 We're excited to share with you the trailer of 'The slaves' fortress', the first DLC for Age of Barbarian Ex.
The Slaves' Fortress will coming out on April 3rd.
Check out the Youtube trailer:
Description and Features:
"The slaves' fortress stands on a rugged spur of rock, apparently unattainable.
Here lives a notorious slave's master named Gurgo, who decides on the fate of men brought here from all over to be bought or sold."
Fight your way through the Dungeon of the Slaves' Fortress.
Two formidable new bosses are waiting for you.
Ride the mighty beast known as "Mok".
Face terrible new enemies such as the Spider-worm or the Pigwarrior.
Two new weapons, the Saw-axe and the Sword-Axe.
Find the new hidden treasures.
Save the slaves from their fate.
The slaves' fortress will be available for only 3,99€
We hope you can have fun and please help us to share this great new! :)
For more information, follow these channels:
Steam page - store.steampowered.com/app/402880/Age_of_Barbarian_Extended_Cut
Official Site – Criansoft.com
Facebook – Facebook.com
Twitter – Twitter.com

And don't forget to help us share the news