solid_snake17 >> Thank you very much for your kind words!
We can't wait to finally show you all the whole game

And here comes some screenshots: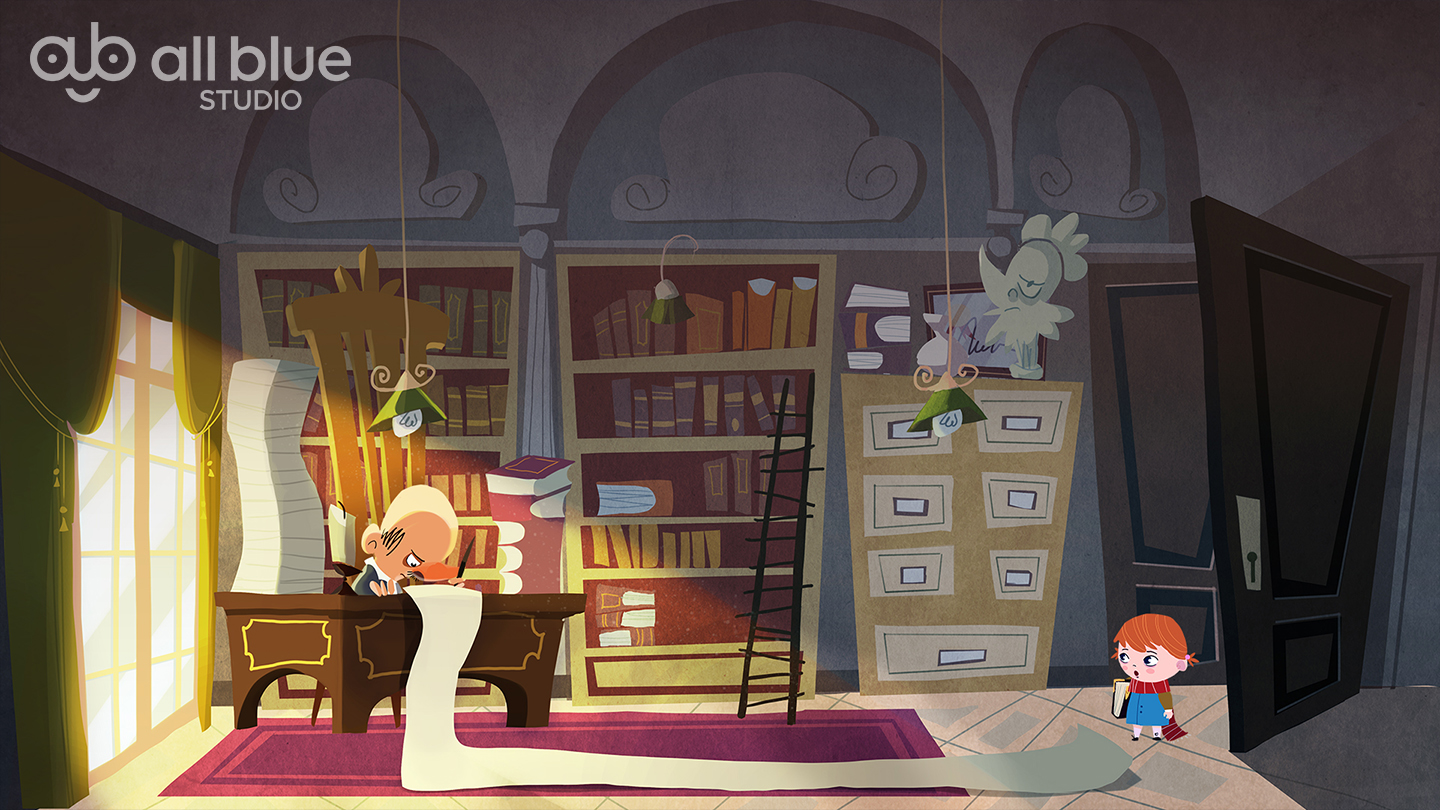 Catharine in her uncle's office. He is also a Mayor of the Village.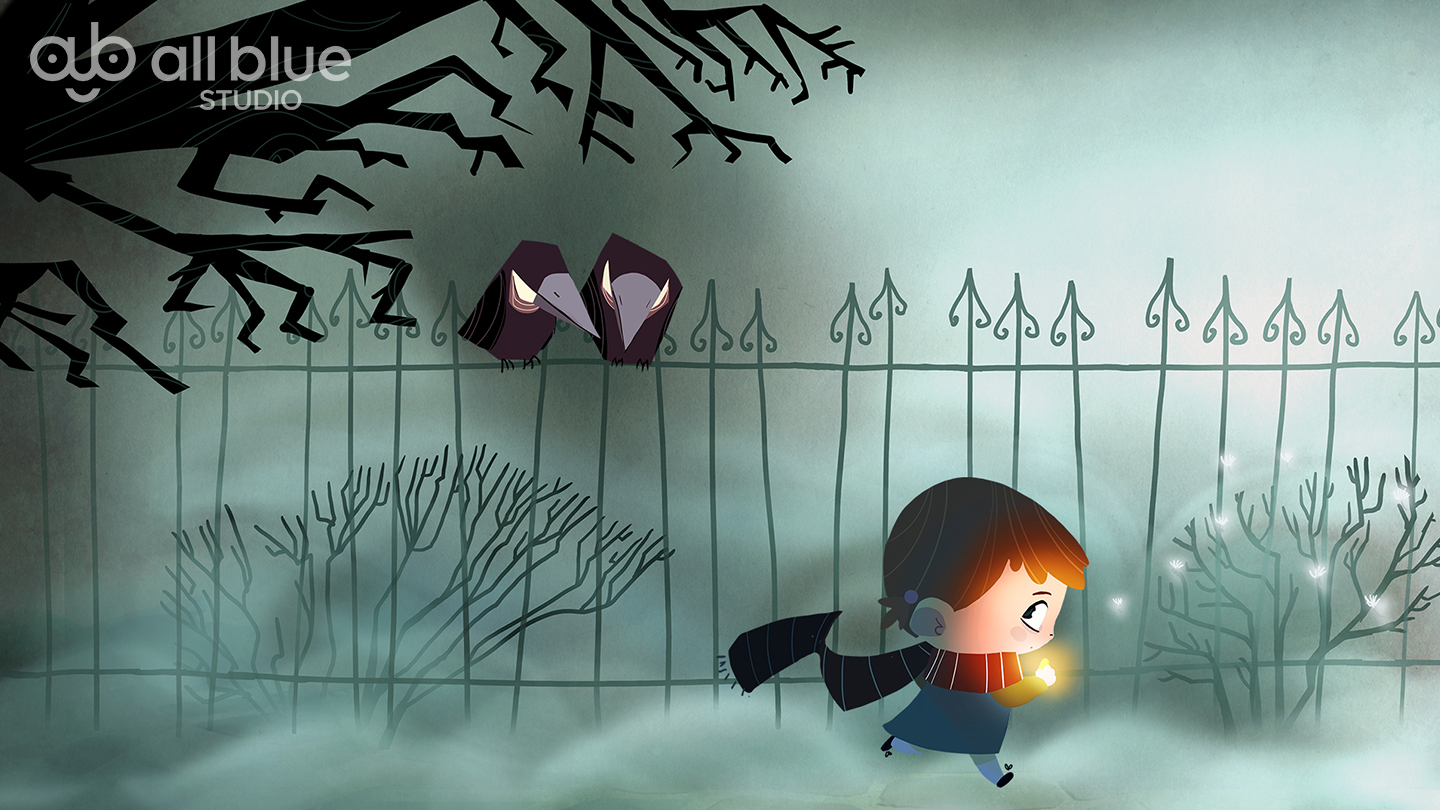 Catharine is holding the last coin with stolen wish. And crows are watching...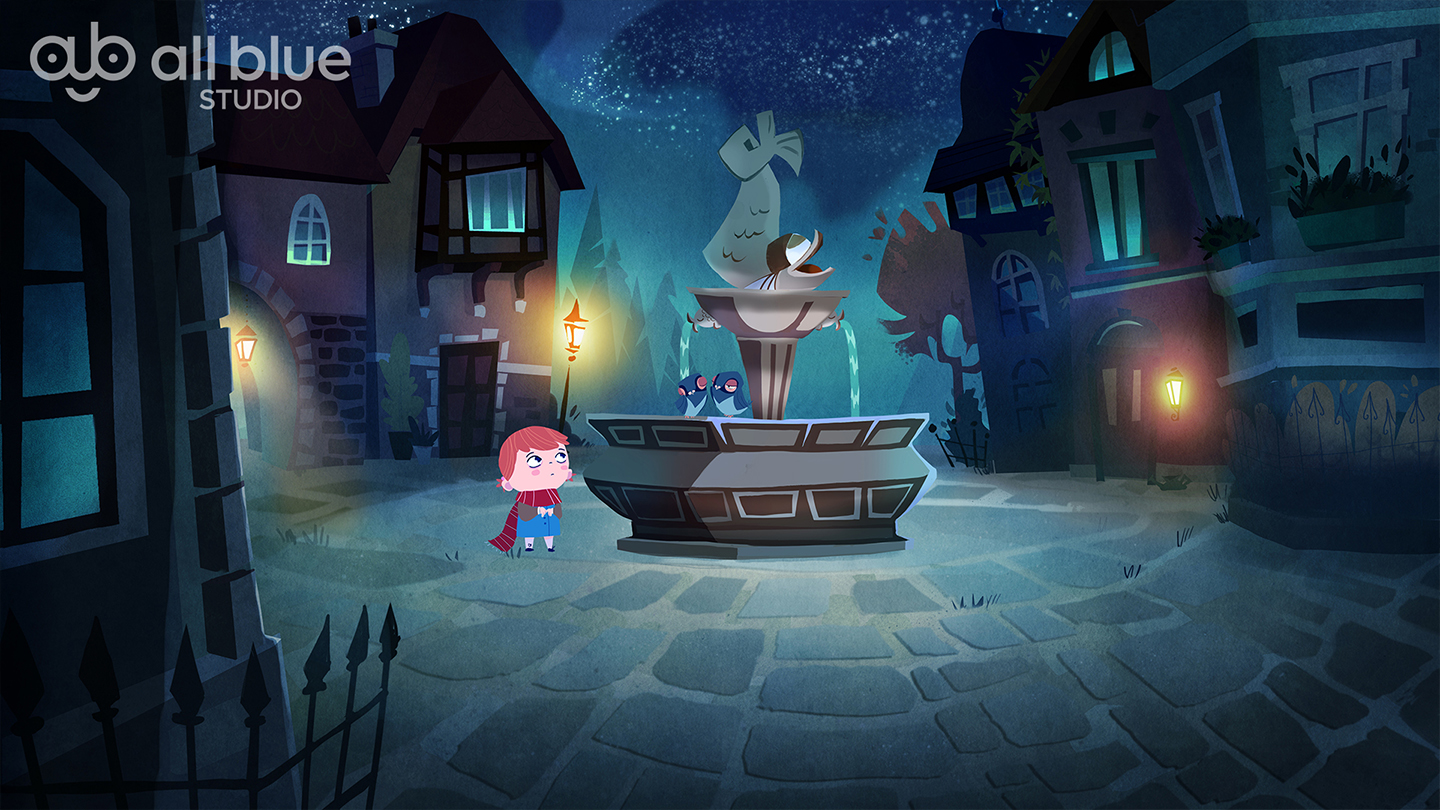 Catharine near the magic Fountain. Still not sure what to do. But all heroes have their doubts.
We would be delighted if you could let us know what you think!
Hello Everyone!
This time a small general update: we decided to add three minigames to our app – just to make sure, that even the youngest ones will find something interesting in "The Thief of Wishes". Of course those mini-games are completely separate from the main story (you can select them from the main menu).

Each of the games is dedicated to a different area of child development: reflex, memory or perception.
The first mini-game (from the reflex category) has a simple mechanic: you should catch pumpkins before they smash on the ground. When the time passes, the pumpkins fall faster and faster, and we have only three "failed attempts" before "game over". So we just play for points.
And it looks like this: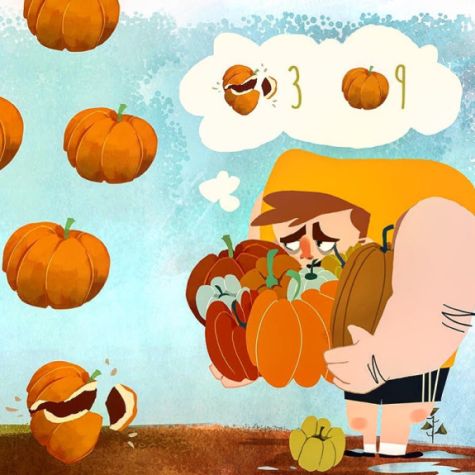 And now the question is: do your kids like such games?
Do they have any favorites? What is important to them?
Thank you very much for your feedback!
----------------------------------------------------------
Hello Everyone!
Another mini-game from "the Thief of Wishes" - from "perception" category.
This time we will be looking for watches. Watches are hidden throughout the map in various amusing places. Even I had a problem to find all of them

So I hope that the search will give your kids a lot of fun.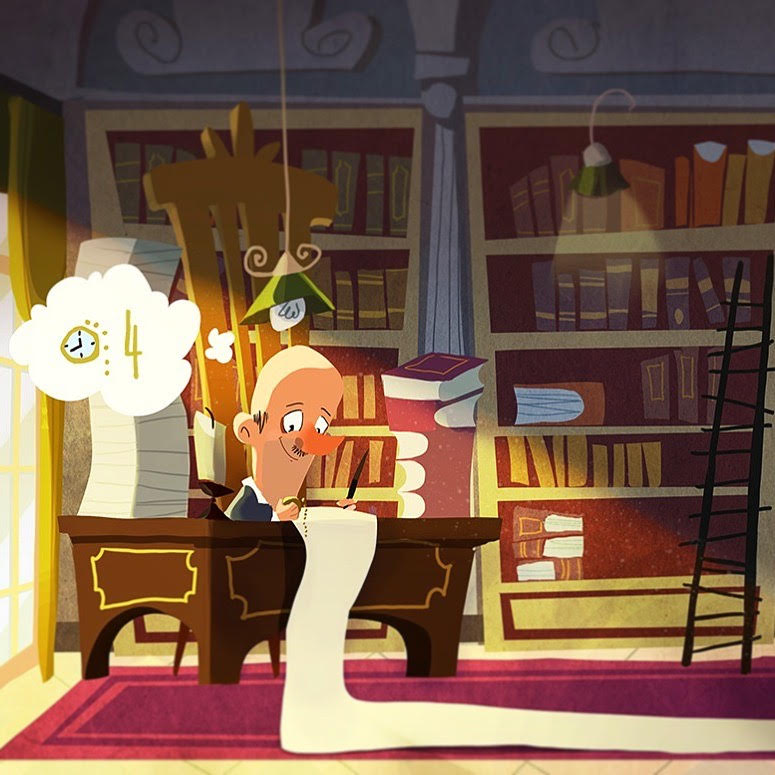 ----------------------------------------------------------
Hi there!

Today we would like to share with you the joyful news:

The Thief of Wishes is finally here for all iOS devices!

We would like to thank you for your patience and support. It was a great experience to work on this story – so we hope you will enjoy it as much as we do.

During the next updates, expect more language versions and mini-games.

We will be also grateful for any comments that will help us improve the application in the future – so feel free to let us know what you think about it anytime!




App description:

Together with Catharine - a brave and charming heroine - the child and parents have a chance to discover the secret of a magic fountain. They will need to make a decision whether to save the inhabitants of the old, lovely town and remove the curse or maybe even punish the monster. But be careful! Not all fairy tales have a happy ending. Sometimes, however, the lesson from them is much more important than the safe future of its heroes.

The application develops creative thinking, reading skills, and explores themes such as fulfillment or giving up dreams, giving parents a convenient tool for discussing them with their kids. Over forty beautifully designed illustrations allow you to enjoy a story comparable to a real book. But this time it's up to the readers to decide what the characters are talking about and how this story ends.

The application also has two modes: designed for self-reading or listening to the story read by a lector. It also includes a logical mini-game, and other ones are already in preparation.

Features:

▪ Atmosphere of traditional fairy tales

▪ Journey through two different worlds

▪ More than 40 beautiful pages

▪ Alternative dialogue options and endings

▪ Original music

Defend your dreams in March 2018 and try to defeat the cunning Thief!
--------------------------------------------
Hello guys!
Thanks to your precious feedback we've improved our application.
Please check the newest version for some major changes:
Sometimes the animation scenes or specific parts of the story were too long, which made it necessary to touch the screen continuously. Now we are preventing a device idle mode when the story is ongoing.
Do you like stickers? Because we love them! We added sticker pack for iMessage. Just look how cute Catharine is...
Visit our site again to see more changes soon!
Edited by: AllBlueStudio