Hi everyone.
I apologize for not having enough skill to do this myself.
I am looking for an image of the G-man from Half-Life 2, but well-lit. I want to turn it into a poster to put on my bedroom wall. A4 size in portrait view, very high resolution. This one is pretty close to what I want, but is poorly lit: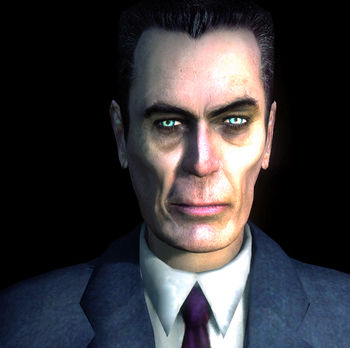 Would any of you be kind enough to render one for me?