Hello everyone,
We'd like to share our most recently released game here called Ninja Dude vs Zombies 2! Here's the official page Indiedb.com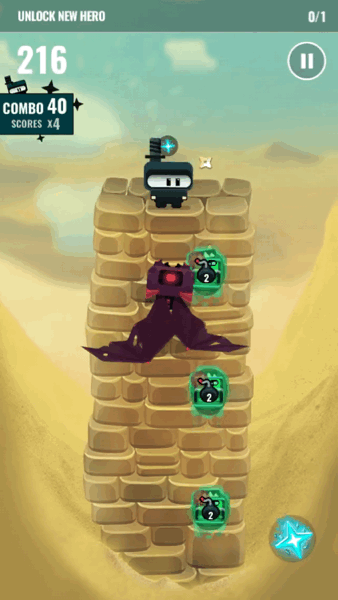 A brave ninja is trapped on a tower surrounded by hordes of bloody zombies. His only chance of surviving this zombie invasion is with the help of his thick-and-thin shurikens. The player's main goal is to kill off as many zombies as possible by tapping on both sides of the screen.
Ninja Dude vs Zombies 2 stand-out features:
PVP MODE with leagues — compete with other players, dash through the ranks, and earn cool prizes;

ZOMBIE BOSSES — they're big, nasty, and almost impossible to kill;

NINJA CUSTOMIZATOR — create your own unique ninja;

SUPER WEAPONS — upgrade fireballs, ice shurikens, shield, and other power-ups;

CUTE NINJAS — unlock 4 fancy ninja heroes each with its own perks changing the gameplay.
Bored waiting for a friend or just wanna have a quick break? Then this cute game is your perfect way to relieve boredom and kill some time with ease!
Ninja Dude vs Zombies 2 is now released on the App Store and Google Play
If you're into cute arcade games, feel free to give the game a shot and tell us what you think!