Hi everyone!

I have a few months working on HTML5 an I love making simple games, I used to work making flash games (18 years) and is been difficult to make the change, but I'm starting to learn and this is one of those games.

The name is Bounce Tricky Bounce, just drag the paddle to make the ball bounce and don't let the ball fall.

C1ic.mx

I'll be posting all my games! by the way, I love to make one button games.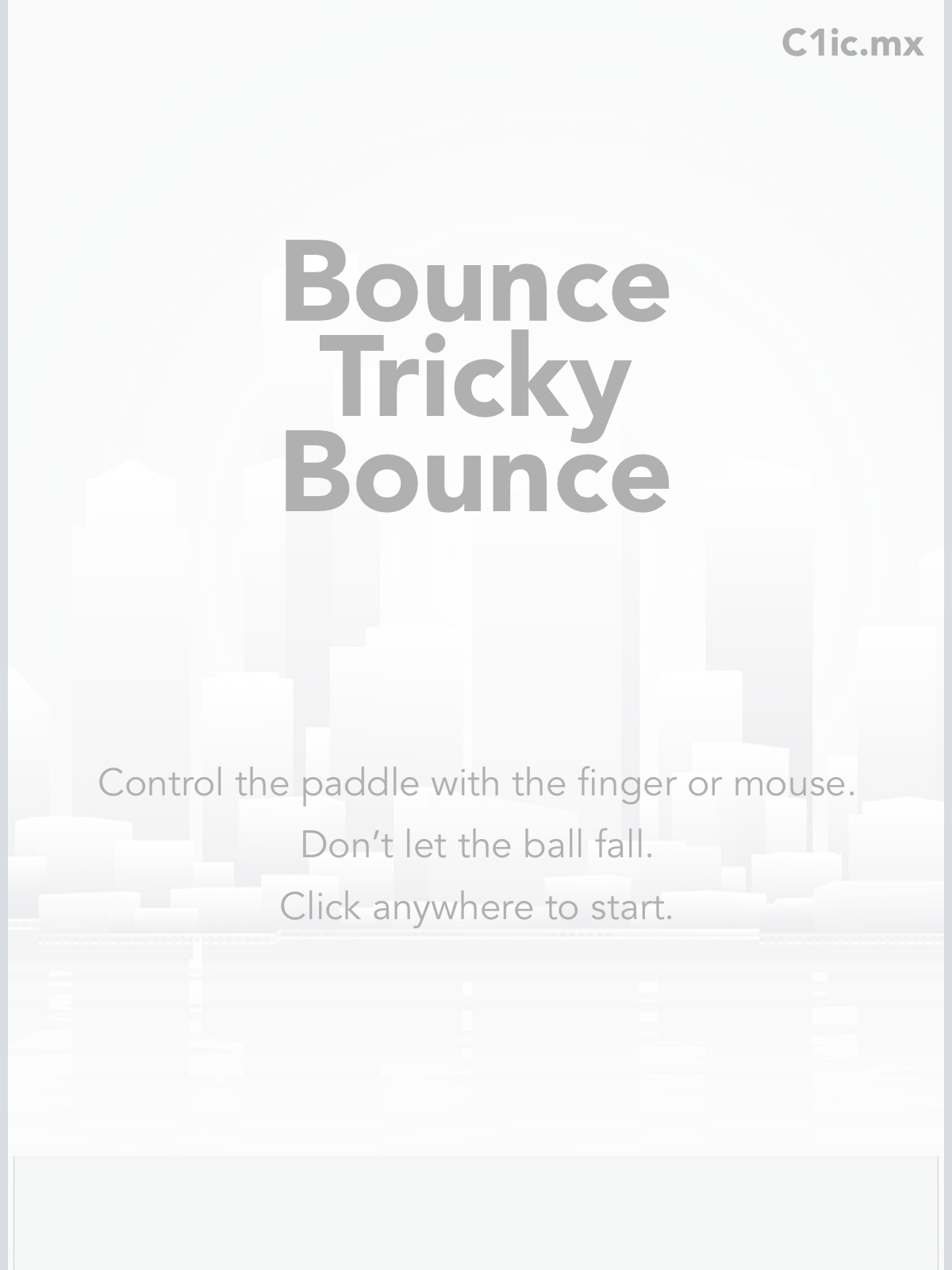 Edited by: Don_Calaca
--
I love play games as I love to make them!