Military technology
As it was said earlier, the mod is set in the 1860-1890 period. Now it will be possible to progress through military technology typical to that period during one game:
- To rifle muskets' barrels, convert muzzle-loading rifles to breech-loading and then switch to magazine rifles;
- Improve battle formations by switching outdated column formation to Mixed Order;
- Improve cannons by rifling their barrels, switching from muzzle-loading to breech-loading mechanism, using percussive explosive shells instead of cannonballs, and using smokeless powder instead of black powder.
AI nations will follow historical preset years for improving their technology with a bit of random (for example Russians will switch to breech loading rifles after the 1867 year), while for the player faction, technology tree will be available, where the player can improve their military coherently by spending money.
Years now will pass much faster, so now the world will go through the 1860-1890 period in 1-2 game years. That means one year will pass in 6-30 days, depending on game speed chosen by the player.
Military technology is tied with date - AI nations will improve their technology according to the current year, and for the player, some technologies won't be available to be discovered until the preset year. Thus, selected game speed will affect the speed of technology advancement of all nations on the map. It is also planned to implement preset historical events that depend on the date (such things as Germany and Italy unifications).
Until the player will start his own faction, his soldiers will use the technology of their original faction. So for example, if the player hires British soldiers and then Britain switches to breechloaders, players' British soldiers will switch to breechloaders too. After the player started his faction, his soldiers will only use his faction technology. The player faction will adopt technologies of the faction whose city was captured by the player before starting his own faction.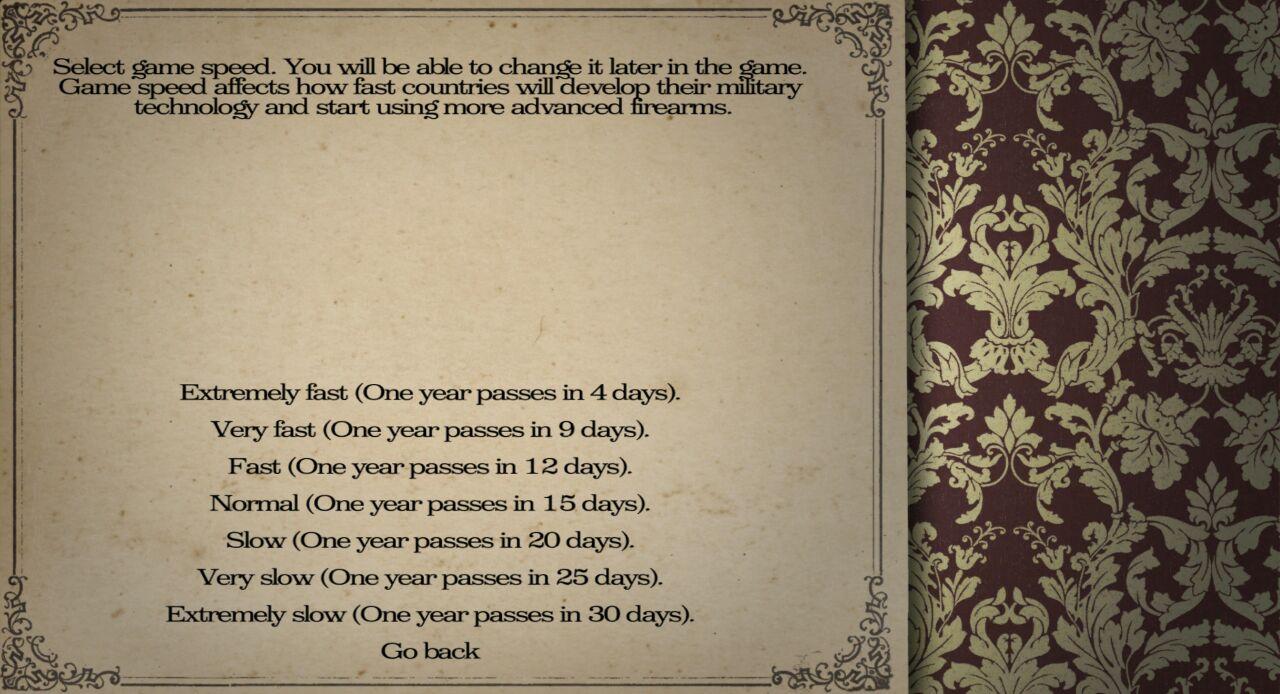 Artillery
Recently added artillery will complement existing battle mechanics by adding two more company types
- Field Guns Battery and Howitzer Battery.
Field guns are shooting with direct fire - they are accurate, but need to clearly see the enemy and thus, are in need of good placement. They are shooting with cannonballs and shortly after game start, will switch to percussive explosive shells - they will have a big chance of not exploding after landing and won't deal much damage until the discovery of advanced shells in the late game, that will not have such shortcomings.
Howitzers shoot with a high trajectory, which allows them to shoot without directly seeing the enemy and use larger caliber barrels, but their accuracy and range are lower. At the start of the game, they use explosive cannonballs with fuse - it has a chance of exploding in mid-air or after some time after landing, or not exploding at all. Later in the game, howitzers will use the same percussive explosion shells as field guns.
Later in the game, factions will switch from muzzle-loading to breech-loading.
Reloading time of muzzle-loading cannons is 20-25 seconds (full reloading animation with barrel cleaning and cartridge pushing is implemented), while reloading time of breech-loading cannons is 10-15 seconds.
Cannons can be purchased in forts' armories - the player needs to have good relations with factions to be let there. After buying a cannon, the player gets an appropriate cannon crew officer. In battle, cannoneers and cannon will be spawned along with him if he was spawned.
To use cannons, the player should add artillery batteries in their companies list in the pre-battle menu. In battle, batteries can be moved using aerial view or just with "Hold position" order. Cannons moving speed is low (45% from normal running speed), so they need time to move cannons into their positions. Cannoneers need protection - if any cannoneers from the cannon crew are killed, the whole crew will stop operating cannon and escape from the battlefield. Cannon will be lost only if the cannon crew officer was killed. There is a limit for the number of cannons that can be spawned in one team - if cannons number in one team is 5, then following cannon crew officers will spawn without a cannon. For cannon projectiles, realistic ballistics has been implemented - cannonballs can bounce off the ground (ricochet), and all cannon projectiles can hit multiple people before landing.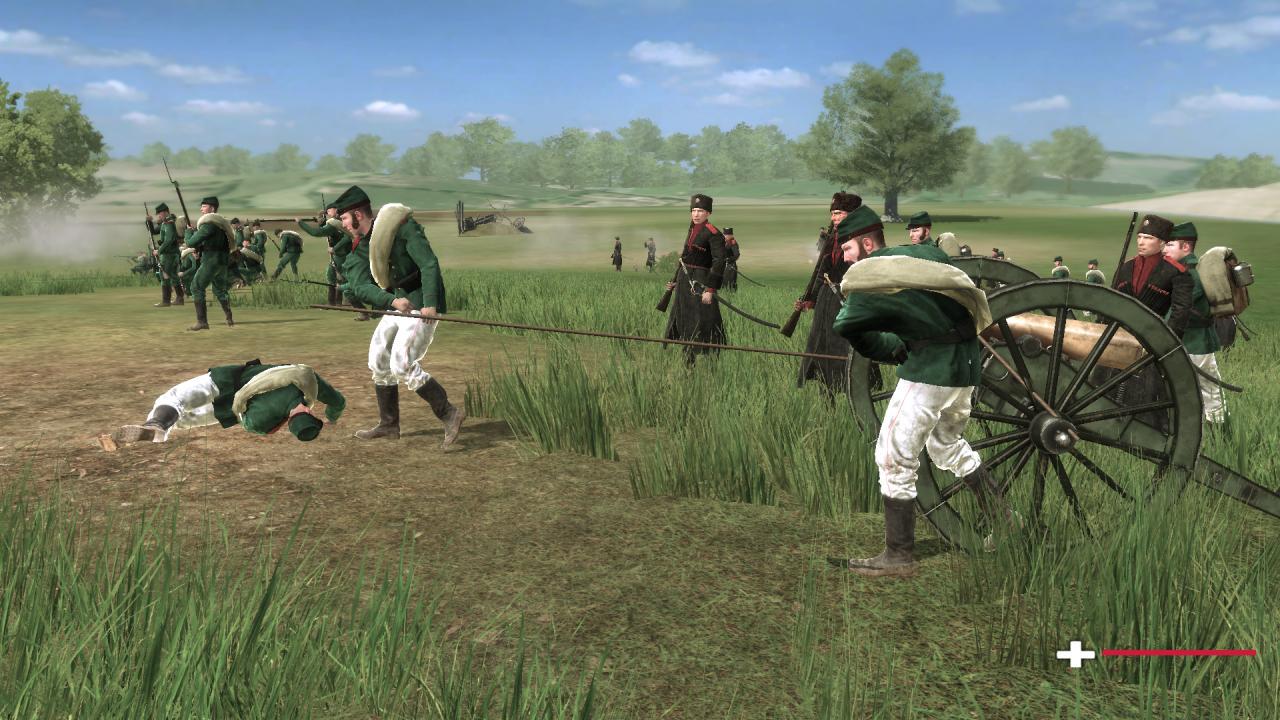 Best Regards