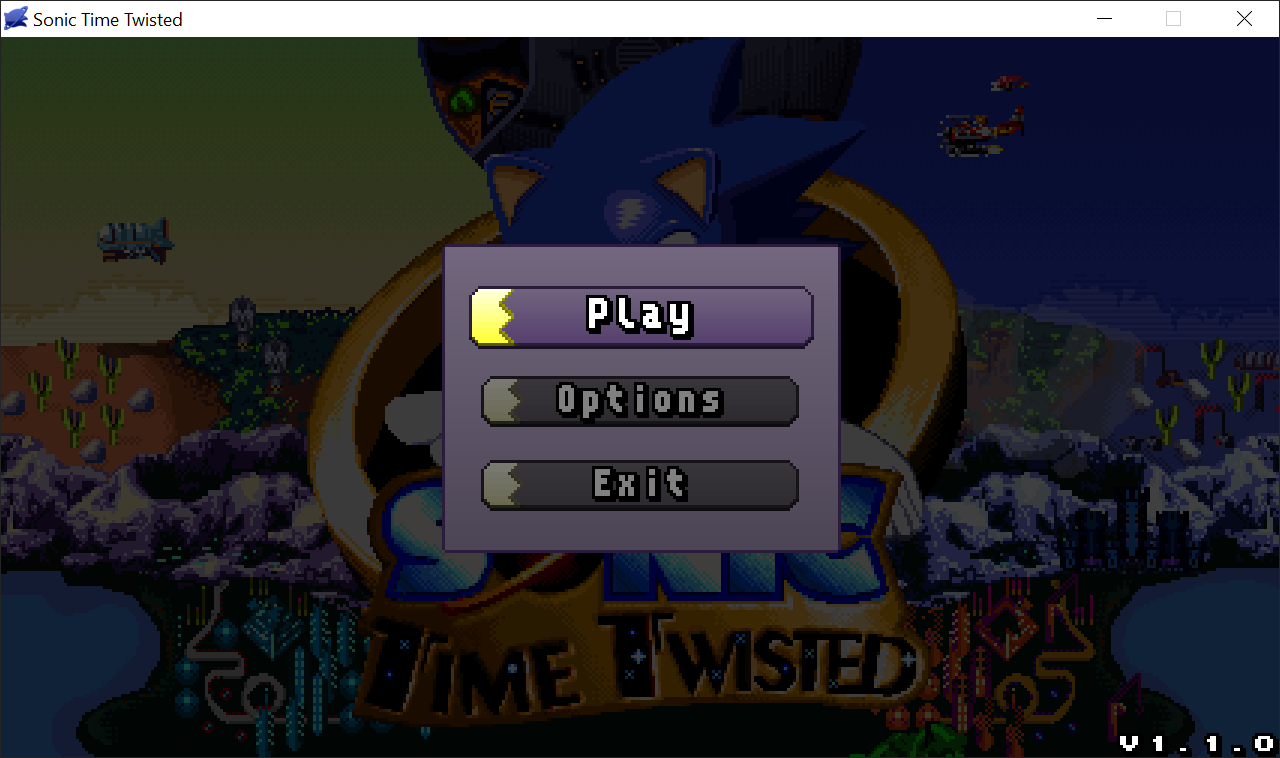 1.1.0 Build Improvements
Overhauled GUI
Configurable sound volumes
Improved gamepad support and rumble
Localization support, with French, Russian, and Brazilian Portuguese languages included.
Minor graphic improvements
Misc. bugfixes and optimizations
Further improvements in 1.1.1
Several sprites have been updated, notably some of the Super Sonic ones. Shields obtained as Super Sonic also no longer appear, which was intended.
Controls on Android now support wide screen devices (although this did introduce a regression on sliders in menus) .
Altered the player's collision mask in Special Stages, hopefully making some jumps more forgiving. Metal Sonic's path in Special Stage 7 past has also been slightly altered to make it easier.
Updates to the Brazilian Portuguese translation. Ukrainian has also been added.
Fixed several crashes and softlocks.
Further improvements in 1.1.2
Improvements to Android support, including the support of screens with an aspect ratio narrower than the game's native one (e.g. tablets) . Device mapping now also supports non-standard buttons and keyboards. The on-screen joystick/D-Pad's radius is now unlimited. The aforementioned regression has been fixed.
Italian localization has been added.
The object responsible for handling the game's music and sounds has been reworked to behave more consistently.
Most fixes in this release are of small bugs and oversights found in various zones. For instance, travelling through an underwater tube in Viridian Valley Zone Act 1 Future no longer sticks the character behind background tiles, some invisible solid blocks have been removed, some walls (including invisible ones) are no longer climbable as Knuckles...
Fixed several crashes and softlocks.
Thanks to Nik, Alex Khayrullin and tabularelf for putting this release together.
GAME DOWNLOADS
Source Code on Github