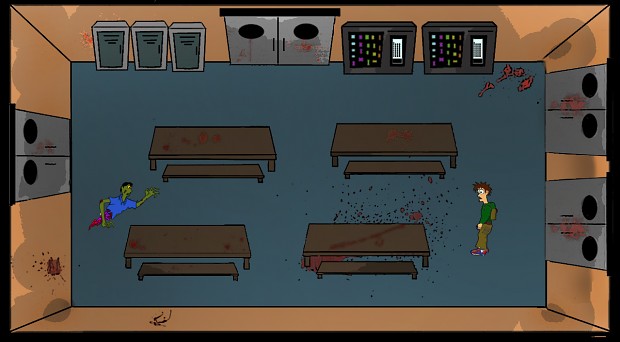 Our new game, about the joys of being in college when it is overrun with zombies.
The Story
Our hero wakes up late for college one day and runs in only to discover the college is over run with zombie scum. He makes his way to the central canteen and finds a note telling him to report to the professor of business.
The hero must fight his way through every department of the college to discover the thruth behind how the infection came about.
Alpha coming soon.