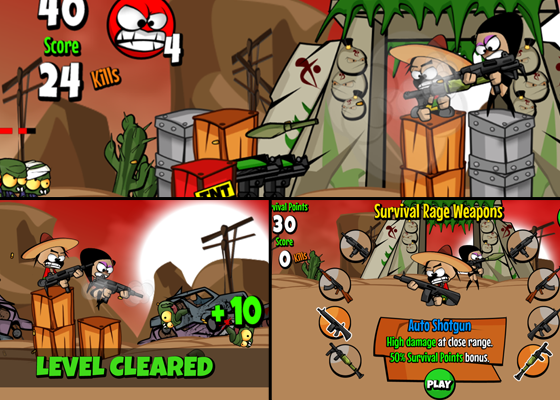 Zombies Can't Jump is an original defense game in which the players must build all sort of items (TNT devices, spiked balls, gun turrets, metal/wood crates...) to keep themselves few feet above the ground and prevent zombies from knocking them down.
Battle your way through 20 original levels and 2 survival challenges re-playable in different ways.
Watch the gameplay trailer here:
Features (version 1.0):
20 story mode levels.
2 re-playable survival challenges.
6 weapons to unlock.
9 abilities and construction items to unlock.
2 loveable characters.
6 even more adorable zombies!
Trial version available from Windows Phone Store