You Can't See The Wood For The Trees
(Unable to see a situation clearly because you are too involved in it)
This week Kier talks about the many iterations of a humble tree.
But first, A brief description of our time at Develop Brighton:

We had a chance to meet with like minded friendly indie game designers, trying out their games, and talking about their struggles and woes. Jack, the main gamer of us two, played in the Blockships tournament. He likes to tell me he came joint 3rd place in his group (there were only 4 per group, so last place then Jack! ;) ). Shout out to Anarcute, NFTS, IntoTheBlack, FlatHeroes, CupboardGames, TwistedLines, and the other friendly devs we met at the event. There were so many incredible games on display, it just shows how strong the games industry is!
We received a ton of feedback from people trying out Chameleon Swing and so we wrote down a lot of key ideas. Get ready for information overload – here we go!
At the start, add variation of trees so the player can get used to swinging before enemies
Make the game easier at the start introducing one enemy at a time.
Bugs as currency for unlockables
Perhaps use a bull's eye instead of throwing dice for attaining special abilities
Patterns of trees, branches that are spawned in a sequence of High–Low–High–Low
Add variation to the rolling spin of the Chameleon (possibly cartwheel)
Particle effects to spice up the action (something new to learn in GameMaker – Yay!!)
And on and on it goes where it stops nobody knows.
So forget the wood and lets focus on the trees, nice and peaceful until someone comes along with a BUZZZZZZZZ saw.
Evolution of Trees

The trees actually took some time to develop (but it's just a tree right?). I lost count of how many iterations it went through to create that one standard tree we see again and again on our screens.
Reference is always the first step so I was looking at the great baobab trees (upside down tree - which we will come to later) and spiky forests, but I decided with no real reference to create a simple generic design tree. Being the co-creator and artist I had free reign on the art style, so by just pure instinct and and my natural style of drawing I created the first simple stylised trees with plain bobble tops and a straight trunk. These were more like solid brown poles!
When starting out we had no clue about scale, drawing size, dpi and playability in GameMaker so this was a trial and error approach. The trees served a function for the first gameplay tests, but after a while they didn't have that WOW factor so I went back and re-designed the tree with a more natural treetop shape, asymmetry, colour and texture variation – WOW factor.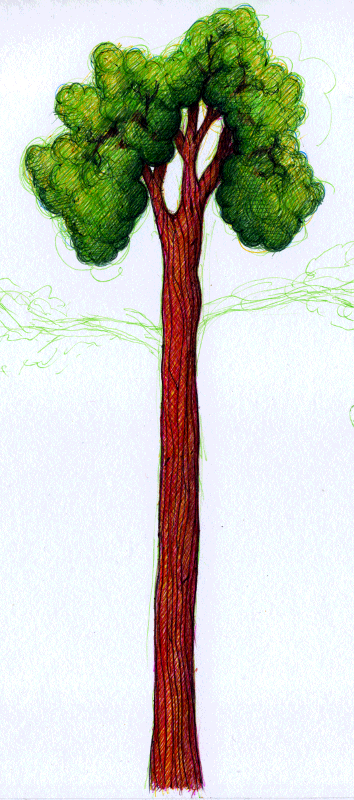 Evolution of Branches
Branches had to be straightish so Camil's tongue could connect to the invisible collider line going through each branch. My first branches were dark and dead looking (Hey, they could be used as an obstacle in the future). The second branch designs looked like trees in their own right. The third branch designs were used more in the game testing, but after another redo in search of the WOW tree, the branches found their own WOW factor too.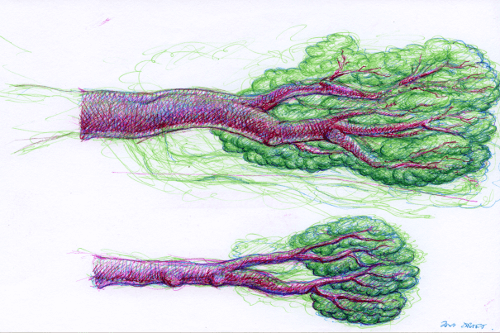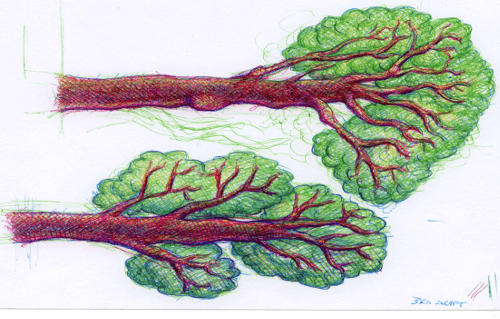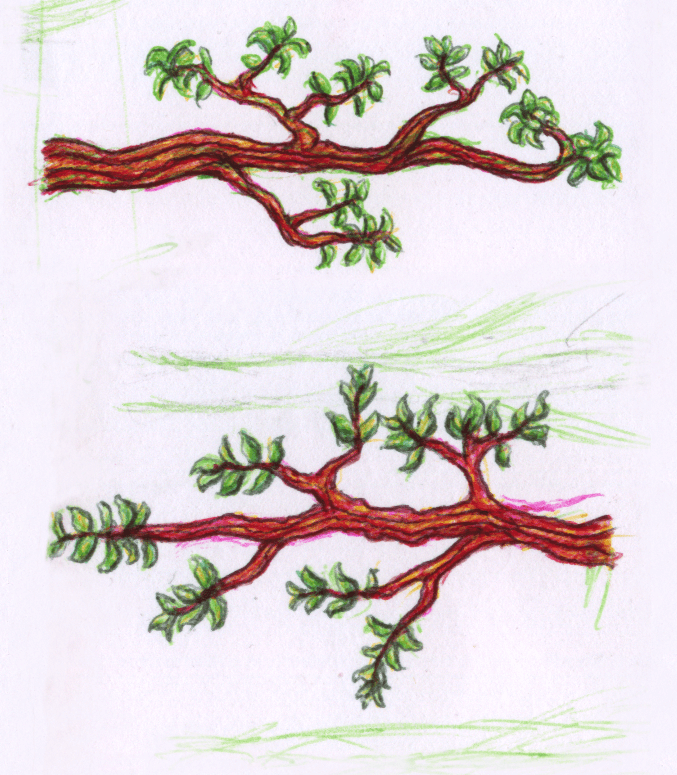 With a little polish (colour enhancement, and cleaner black outlines), the trees with their branches took on a new and appealing form in the game. Now we have a beautiful sunny Madagascan landscape with trees, long grass, bushes, Cezanne inspired mountainous background, blue skies, and a few white bubbly clouds.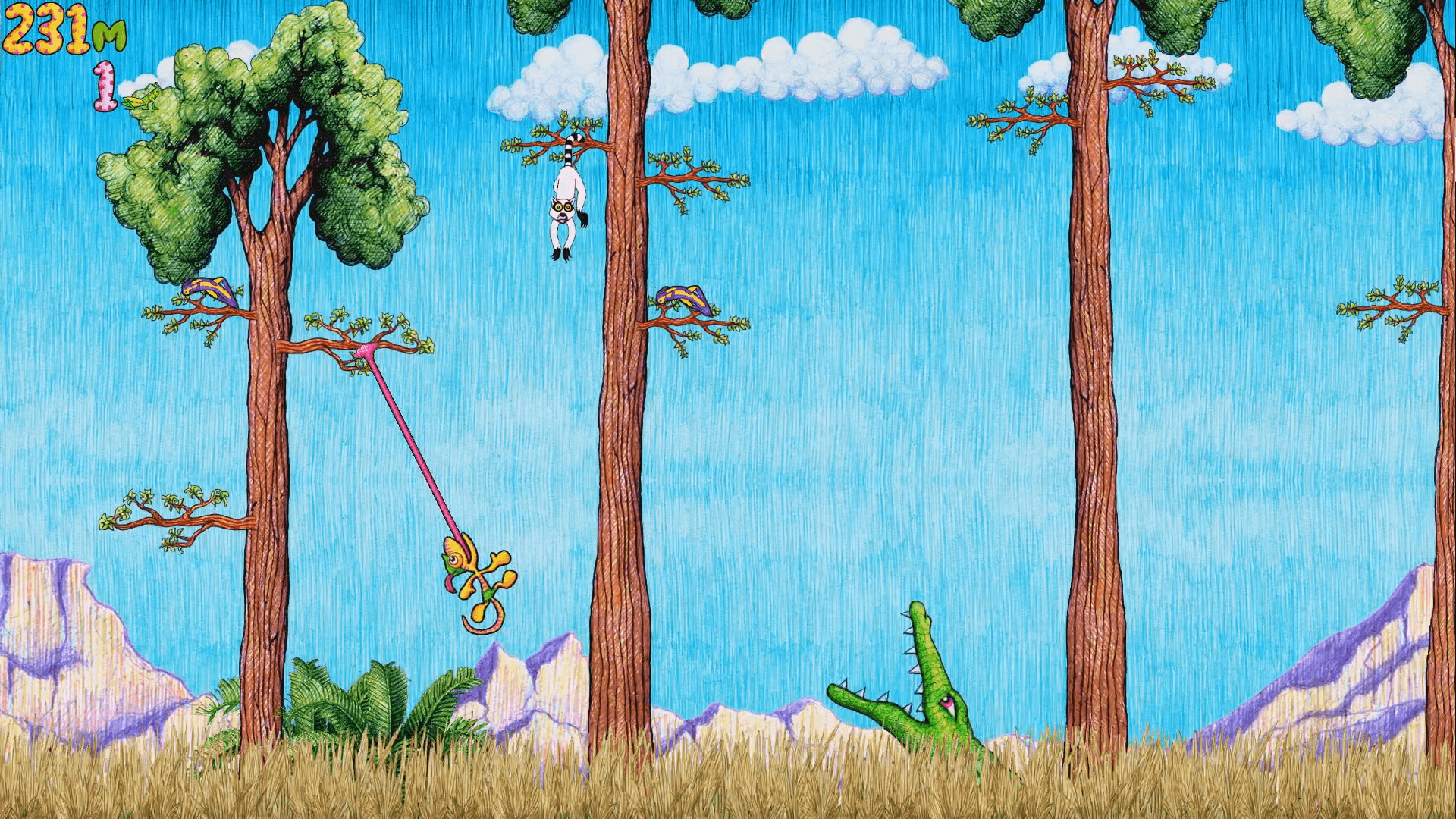 Seeing only one WOW tree in the game quickly became monotonous. We soon decided to add a a big, chunky baobab tree to add extra difficulty. Again, variety is important to keep us coming back for more.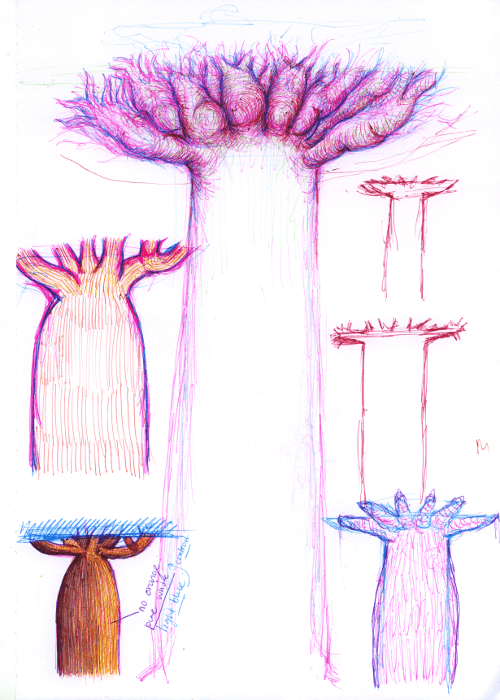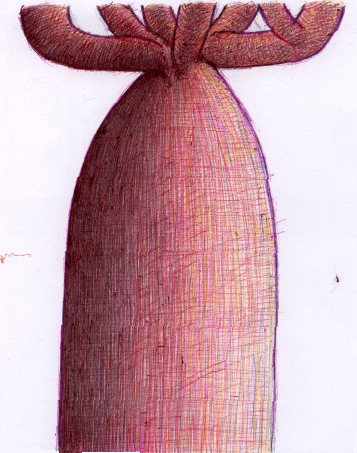 For thousands of years art, music, and storytelling have inspired generations and generations of people: from great historical figures to the faceless masses (poor people, serfs, and even Aunt Doris who died fifty years ago – all forgotten in history) and gaming allows people to play out those stories whether they are fictitious or not.
Art style, characters, story, mood, and gameplay are important to add a level of believability that people can relate to and be involved in. All these small assets that at first glance seem irrelevant combine to create an experience that allows the story, film or game to take a life of its own.
I hope this shows that even something as insignificant as a tree can have a powerful effect on the immersion within a game. Chameleon Swing itself is a single tree in the enchanting forest of games, but each tree counts and tells a story in its creation.