New puzzle game for old computer ZX-Spectrum.
Use original ZX-Spectrum computer or any emulator of ZX-Spectrum for your platform.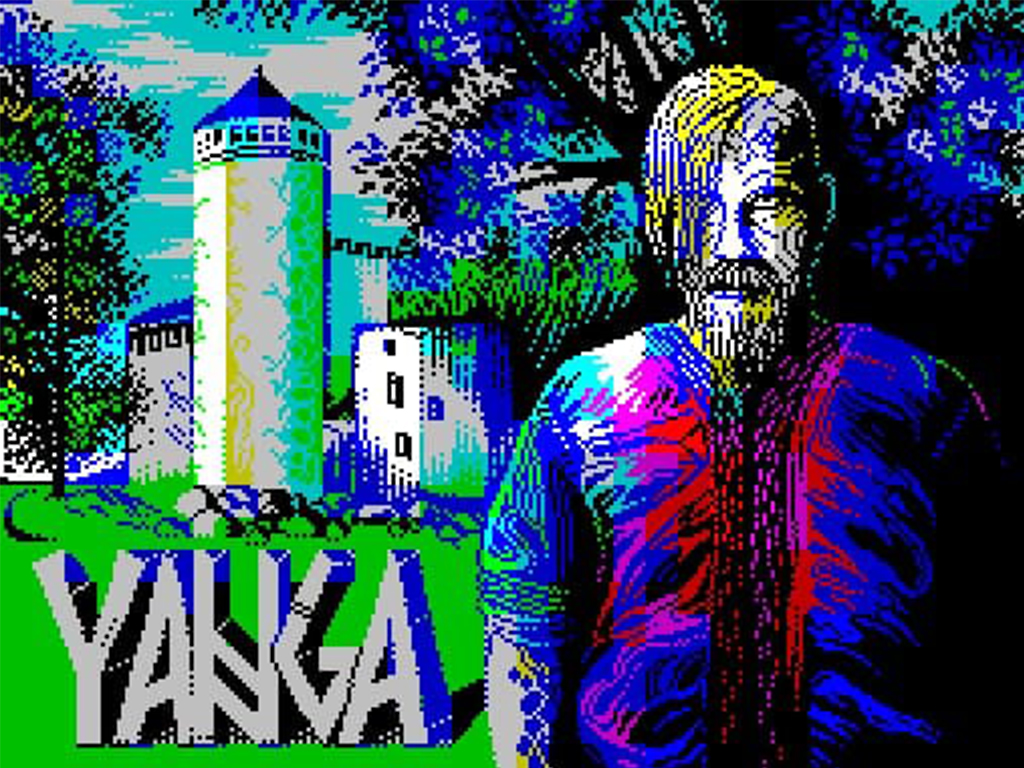 A long time ago in Viking times, a beautiful baby girl was born, her parents named her Siggy. Sadly Siggy was orphaned at an early age and was raised by her Nanny.
As time passed, Siggy grew into the most beautiful young lady, and one day she met her true love, Yanga, a young Viking boy from the neighbouring village.
The happy couple often walked along the picturesque banks of the river Tardia, enjoying each other's company and vividly dreaming of their future together.
One evening Yanga waited a long time, but Siggy never arrived for their date, worried to the pit of his stomach,he hurried to Siggys home.The house had been ransacked and Siggy was nowhere to be seen, her Nanny was shaking with fear and explained that Siggys father had not been a mere mortal but was actually a Demigod.
Somehow Darlock, the dark Wizard had found out and kidnapped Siggy, hoping he could become a god himself by sacrificing poor Siggy.