Urban Pirate is a 2D, retro-style, turn-based urban crime sim for pc and Mac. Last year I put out a very rough demo of the game which, despite its very rough edges, was well-enough received by the gamers for me to develop the entire game.
On January 27th 2016 the beta demo was released and the game got its own life on the net, as well as new followers, Let's Players, youtubers and critics.
Right now I am moving into the very most exciting part of the development. After having worked very hard on getting the basic game mechanics and different challenges into place - as well as getting a following and a hype going on on the various social medias and sites - it is time to focus on finishing the programming. Due to the support from all the amazing playtesters and fans playing the different versions of the game, over and over, during the last three months, I am now in the best seat possible to wrap up the game!
(clip from the beta demo teaser)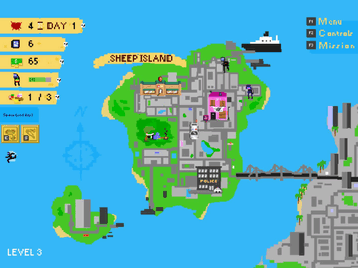 (beta gameplay)
Few but heavy bugs:
In Urban Pirate there is more than a handful of minigames which will affect your gameplay experience as well as offering more options to play with. They are an important part of the alternative type of game experience BUT it does mean that some of the mechanics have not yet fully been represented due to the amount of new play modes that each minigame uses. It has been mentioned by game journalist Robin Ek from The Gaming Ground among a few others that the minigame-controls are living a life of their own from time to time. One of the most interesting, challenging and important steps towards finishing the game: to wrap up all the minigame-fixes and adjust the non-fiendly mechanics.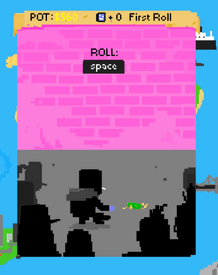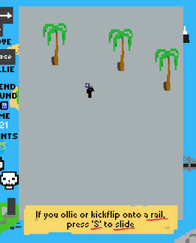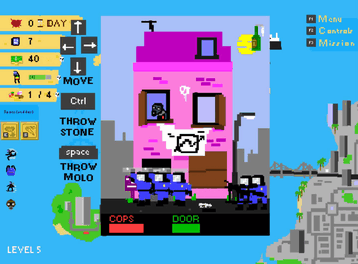 (some of the minigames: 'Gamble','Skate: Practice' & 'Eviction Day')
►►DOWNLOAD THE BETA DEMO (for pc) HERE►►
Wrapping it up!
The release-date is set to April 25th 2016. This is meant to be the release of the DRM-free indie game Urban Pirate. I have not yet decided where to release it.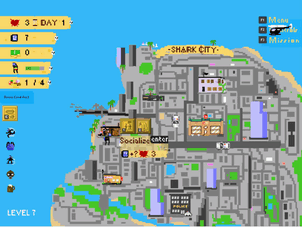 ('Shark City')
The game will be for pc and Mac - also looking at releasing for Ubuntu and perhaps PS4 later on. The game is still on Steam Greenlight and hopefully the press I am working to get up to the release, will get the game on Steam. Before the official release I will make sure to get in touch with keen journalists and gamers so they can have a first look on the item. Make sure to mail BD Games if you would like an early-access build.
I've reached out to ALOTTA sites and journalists during the past months and many of them have taken a look/supported the game. I want to give a lot of shout outs to the community and the world of indie gaming! It's working!

- BABY DUKA
Related links: Game's Site, Twitter, Facebook, Steam Greenlight, Itch.io, IndieGameStand