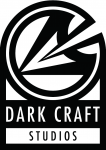 I didn't expect myself to be posting here again so soon, but -- hello everyone, C-zom here to bring you bilateral news of pure excellence. Though, I should begin by stipulating that, indeed, the Developer Commentary was cancelled officially and will not return due to poor reception and low view counts. What was begged of us practically by the community for almost a year straight landed to ice cold reception, and there won't be another crack at it. Now, onto the important bits:
What is first and foremost is the discussion of a hotfix patch upcoming for The Worry of Newport, to be released by March 1st or earlier (guaranteed this time, no if's ends or buts.) Hotfix-#1 will address the following issues,
Hotfix #1
Book reading system has been recoded to be sturdier and more weighted, akin to the Triptch book reading engine. This should solve all complaints on the logs once and for all.
All glitchy narrations have been recoded to not overlap or loop, and a narration change has made it so... you can walk while listening! No more standing and waiting for every painstaking line.
Option to skip Aoife's logs will be given after 30 seconds.
Glitchy swamp section in Part 2 has been reworked to gel easier in the storyboard.
For real this time, for the billionth time we've tried, we can FINALLY get the ambient music to cooperate with us. Expect the soundtrack on almost constant loop.
Tales from Afar
The Worry of Newport is going to get a AAA prequel at long last. I will be writing it once again, I am unsure if Jason Daysh will return to direct our cutscenes, but I hope to secure the original cast and crew entirely. Preliminary talks have not gone into motion. Rather, I've secured the confidence in Cryengine3 to begin private build development and conceptual solidification. I have also begun the screenplay and storyboard.
The prequel is designed to deal with the explorations of Aoife Hall in Europe, the Middle East, and eventually to Newport itself, before culminating in a visitation to an ancient city housing a cosmic horror -- Tygras. Fans of The Worry of Newport will be familiar with this all by playing it and reading the journals and logs. The context, and hook, of the game is a first person adventure (I stress adventure) in Lovecraftian Mystery, whereupon she delves deep into a profound mystery surrounding that city, as well as the whereabouts and identity of a cosmic horror named Hadad. She meets Edgar Gray at a focal point of the story and each character is dedicated to leap-frog patterned chapters in the game.
It is going to ramp down on the dreadful, horror, and misanthropic atmosphere of the first and present itself as an actual spanning adventure with quests, npc's, and the like. But it won't be without it's Lovecraftian influences or horrifying atmosphere, of course. Promising a full suite of characters, locations, DX11 graphics, and custom assets and top grade voice acting and composing, it should be the prequel Newport deserves. Expect a Moddb page to be opened up shortly after Summer begins. Tell the living, tell the dead; The Worry of Newport's long awaited "successor" has begun development.