I've made some cool progress on GunHero in the last few weeks, so I thought that it's time to share it here on IndieDB. Let's get straight to it!
GunHero now has a new and awesome retro-styled world map! The world map nicely displays the player's progress trough the game campaign, and makes the whole game experience much more immersive. You can see the changes in the environments. I track some stats about the level completions (prisoners rescued and time spent), and display those stats in the world map. This encourages the player to replay certain levels, if they want to complete the game at 100%.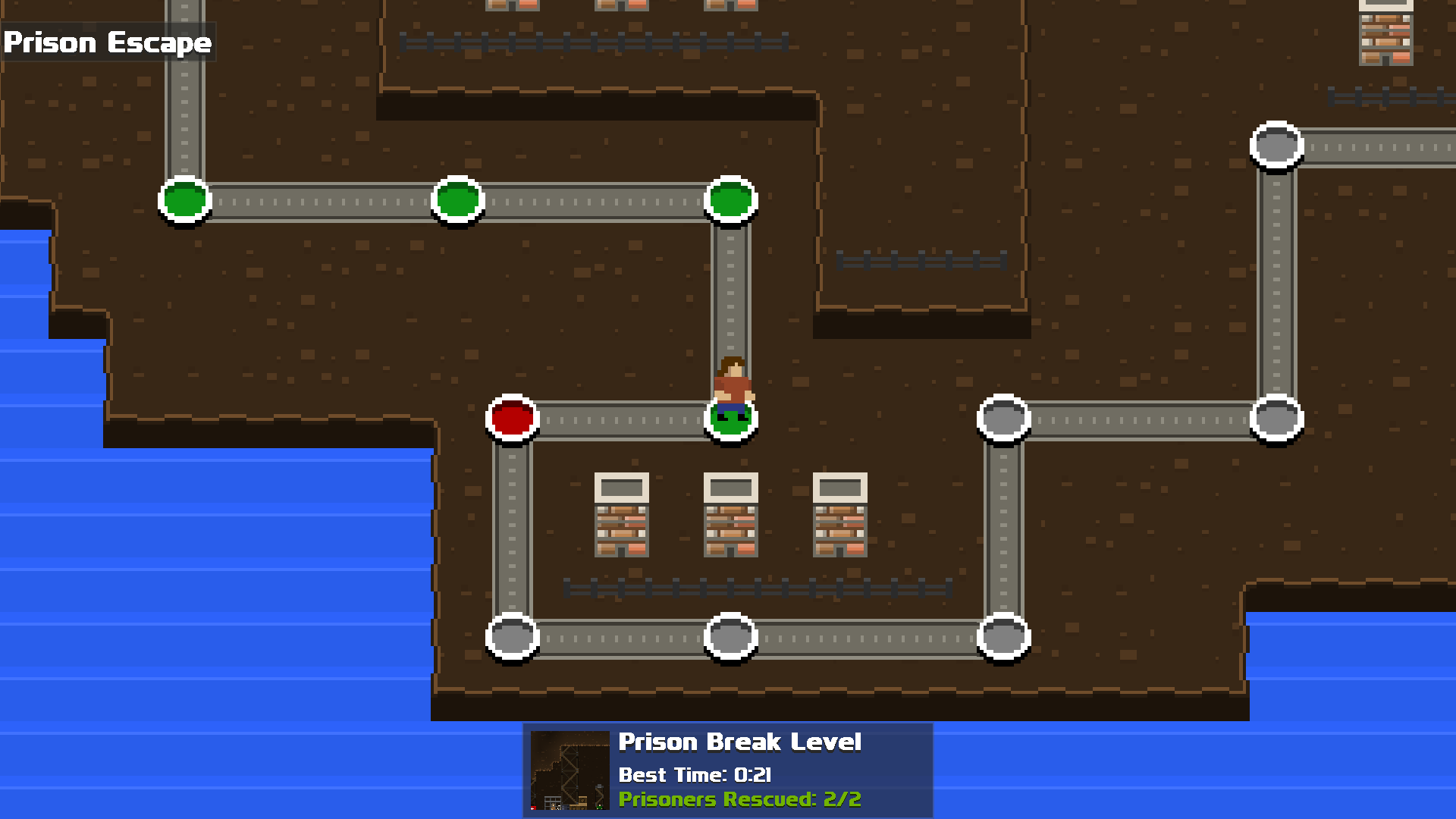 The level stats, including the name and a scrolling thumbnail of the level are displayed at the bottom of the screen, and then name of the current environment at the top left.
I've recently worked on adding more levels to the game, and the jungle environment is almost complete. Only a boss fight level at the end is currently missing, and that is actually what I plan to work on next. Here's a screenshot of my favorite level from the new levels that I made this week.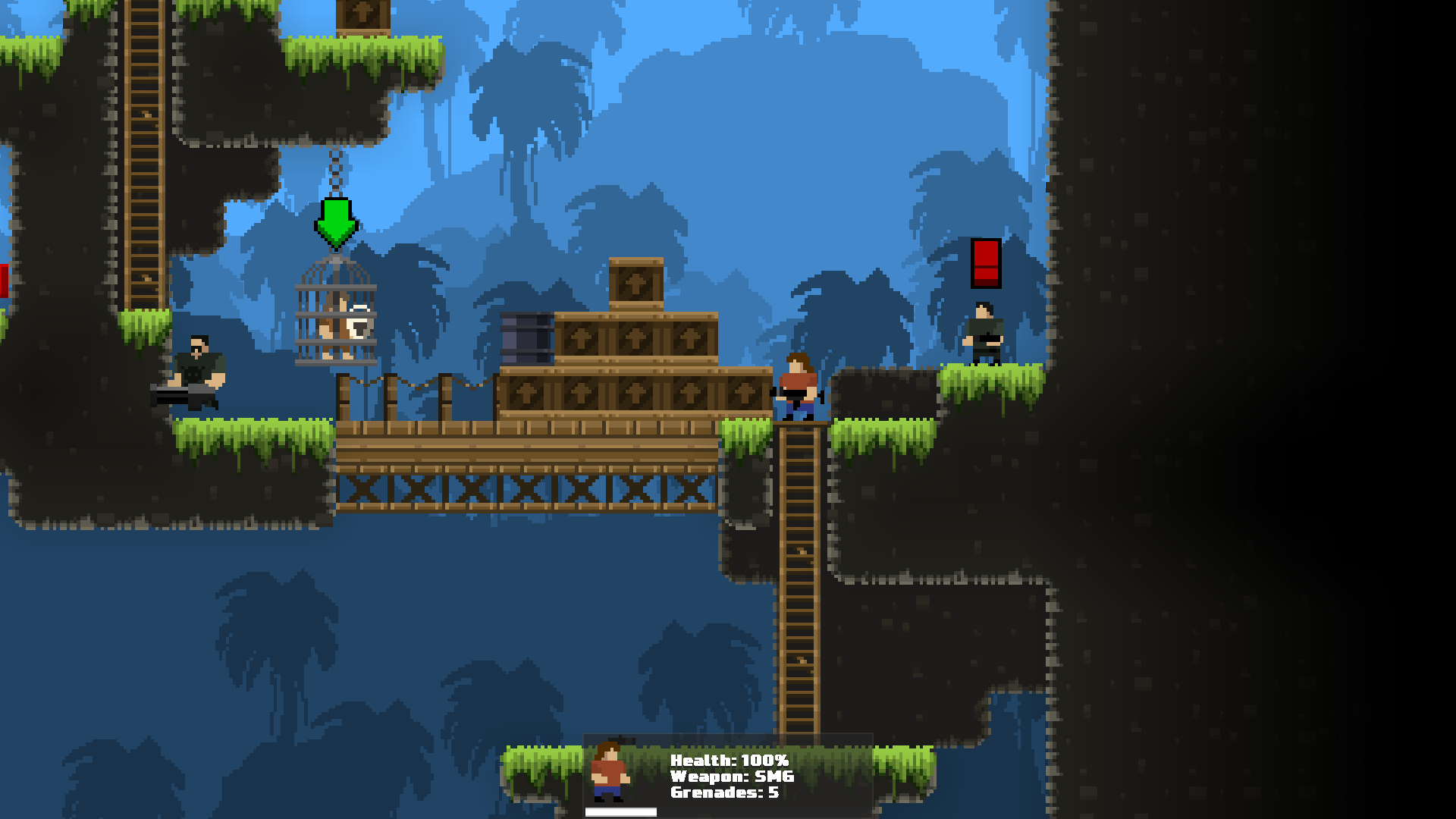 I also added a gradiant overlay that gets displayed with a scaling alpha value when the player takes damage. You didn't really notice that you were missing health before, so now it is a lot more obvious when you are missing health. The health label in the HUD also starts flashing. Not only does the game feel better now, but the player also realizes that it would probably be a good idea to find a health kit.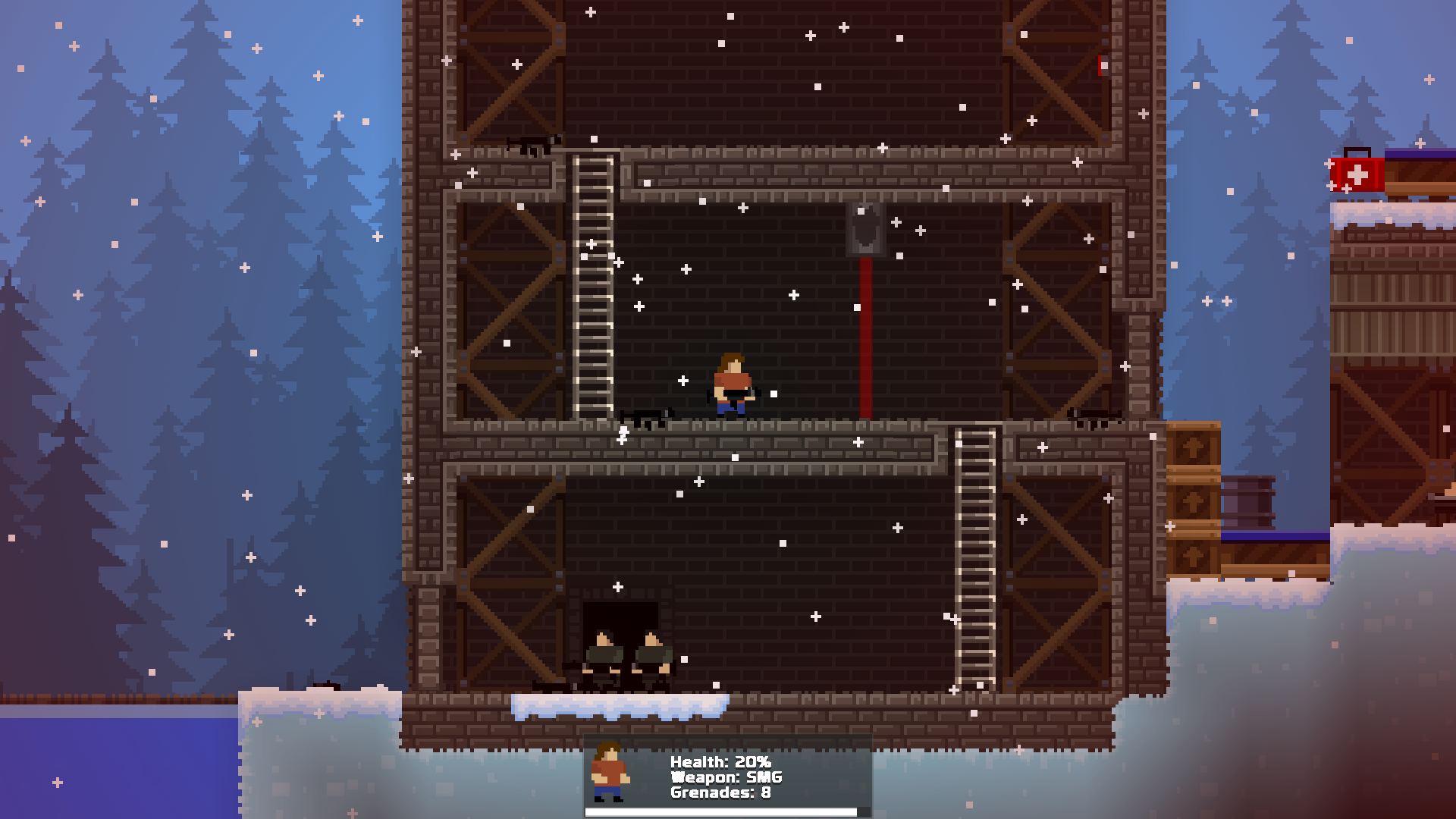 I also realized that there was a really basic platformer gameplay element missing from the game: blocks that fall after a short delay when the player has touched them. So, that was my Saturday's project. These really add tons of fun gameplay and level design possibilities. I had lots of fun waiting for enemies to walk ontop of the blocks and then walking across the blocks, watching how the enemies fall to their death.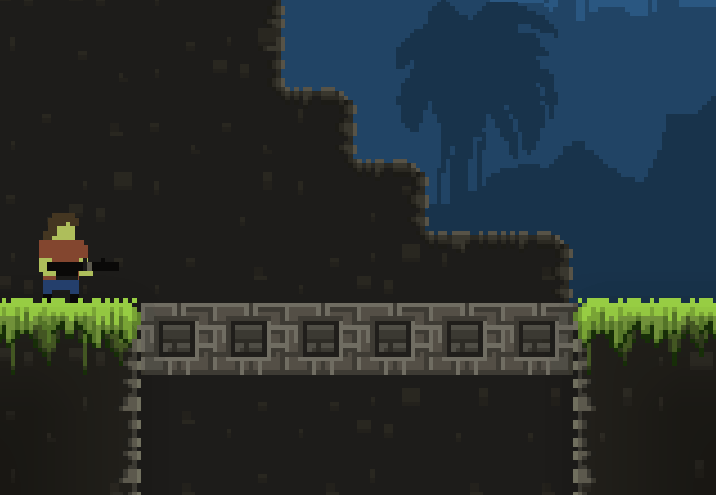 That's it for this update, for more detailed descriptions and past weekly wrap-ups, you can check out the game's development blog at Gunherogame.com.