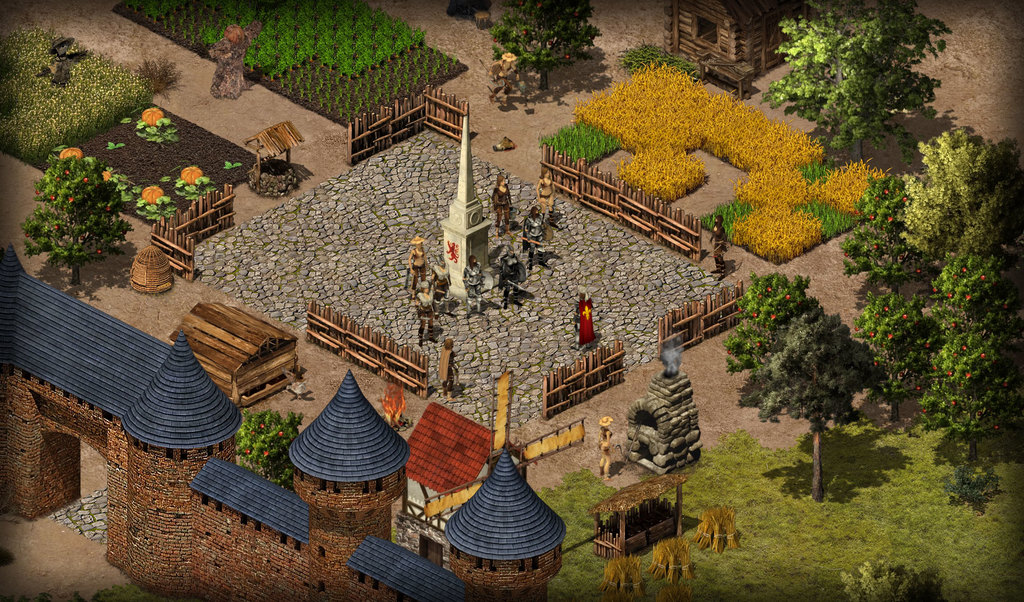 Game client and server has been updated to version 0.7.21. To continue playing you need to download an updated version.
If you do not have access to the game, you can purchase it on our website.
New in 0.7.21
Added animation for spear, sling, hammers, sickles, saws, shovels and buckets.
Updated animation for wooden and iron axes, added animation for steel.
For all types of bows were made the individual animation.
Now you can make a straw hat and a flaxen cloak.
Fully completed redrawing all icons for the items in the inventory.
Each type of tree seedlings now has its own icon.
Added sound when throwing spears and stones shot from a sling for melee attacks.
Fixes
Fixed long timers at the ballista, battering rams and resources, which resets the timer at the server restarts.
Fixed a bug due to which could cause damage to the player whose double remained on the map.
Noble dominiums can now connect to each other.
On the server Hortum, extension dominions to each other disabled.
Buckets are now taken in the left arm as a shield.
Now for irrigation planting, water is not necessary to take in hand.
When charging the ballista, a shell is no longer necessary to take in hand.
Fixed font sizes in the interface, to provide more space for translations of phrases.