Let me just start with happy new year and I hope everyone had a happy holidays, I know I did. I thought that since it's a new year it would be a good idea to give a quick little update on the state of the game.
As of right now there is no code left to be done in the game, a very small amount of visuals (extremely few visuals) and most of the audio (still). I apologize for teasing pre-orders and release dates but the game seems to keep running into snags, mostly on the music front and a redesign of the kid.
In the coming week I plan to finish all of the visuals make a trailer (without audio though) and see what I can do about contacting even more people in hopes of getting audio done within the next 2-3 weeks. It would be great if people who are interested in the game could tell me if they would like me to do a beta release through desura, indievania and indiecity without the music, if no one is interested in that then I'll wait to do a release until the audio is completely done.
To tide everyone over until release and to apologize for taking so long here's a picture of the first boss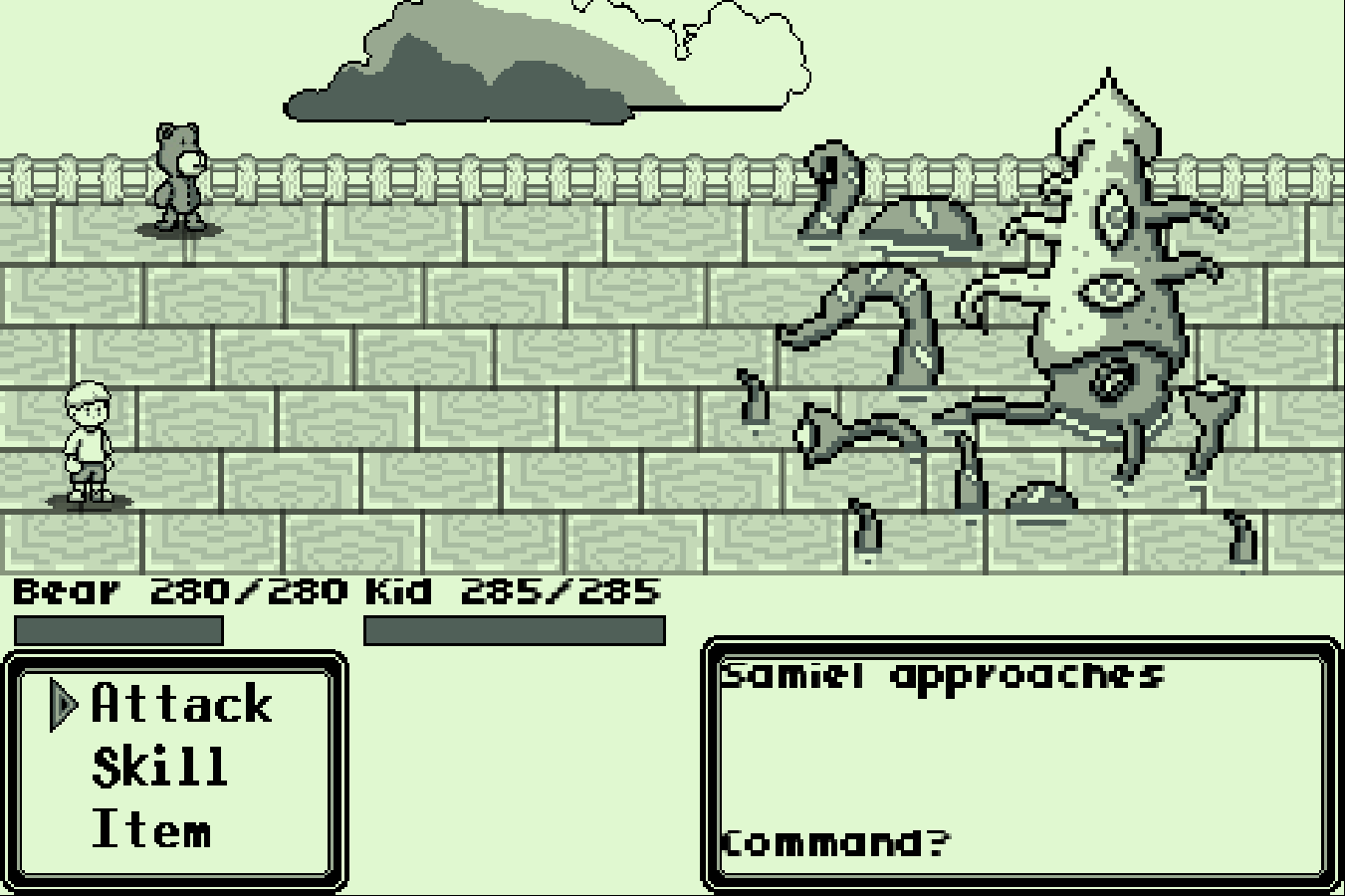 As well (since there wasn't much for me to do until music is ready) I started to work on a new project that at this point I'm calling Code Name E (working title) here are some in progress pictures of that