It's been a short while since the last update! And that's because I'm working on what is coming next for Small Chronicles! The next update will be interesting...
What would the next update be about? Well if you have been following @WhiteSponge or checking the news regularly at the Facebook page, I have been dropping hints here and there.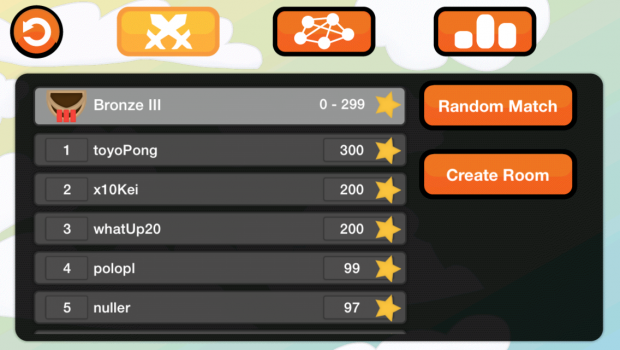 That's right! League mode is coming to Small Chronicles! What this means is that you will be able to do battle against other players' characters!
Wait... that is not realtime multiplayer? Yes it isn't. If you have noticed (in the screenshot above), you can either play a random match or create a game room in League mode. Let me explain what are the difference between these two.
In random matches, you start by searching for a random opponent (well by using that "Random Match" button!). The game then searches for a suitable opponent for your selected character (usually +/- 5 levels of your selected character's level).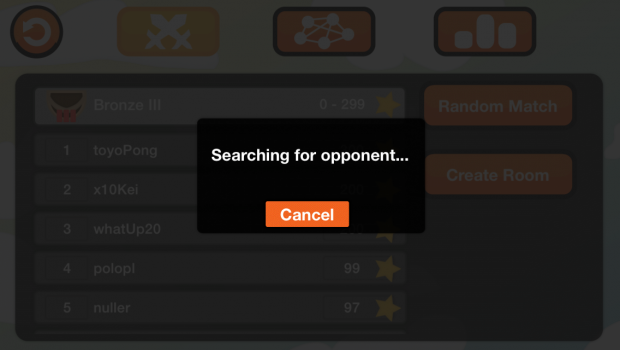 Once that is done, the game's A.I will take over the opponent's character and you will do battle against it. While monsters in the story mode do not seem to have a crazily intelligent A.I, the A.I in league mode behaves similarly to a player like you.
It will definitely make use of blessings, go through tunnels and push any rocks that it can find. You can also be sure that it will use traps against you too.
So why isn't random matches real-time? Why that is because not everyone can be online at the same time. If random matches were real-time, you can be sure that you will walk into a ghost town at least once.
That is especially true for mobile games. Small Chronicles is a mobile game and mobile devices do not always have that awesome WiFi or steady 3G/LTE connection.
Now what about creating game rooms? Is that real-time multiplayer? Hmmm I'll leave that to your imagination...