Hey all!

Here's the latest updates on Area Raiders, a small game that was inspired by the announcement of the 'Raid Area51 Event' and where you take charge of various internet warriors to infiltrate and destroy government bases and reveal their secrets.

With the recent Weapon City Update Area Raiders received a new and unique twist, that'll help raiders defeat the bases/areas way easier.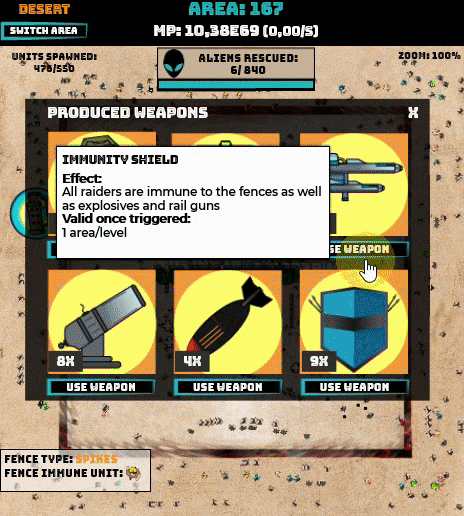 So, what's included in recent update??
30+ different decisions which can guarantee you a throne as the Headman of raiders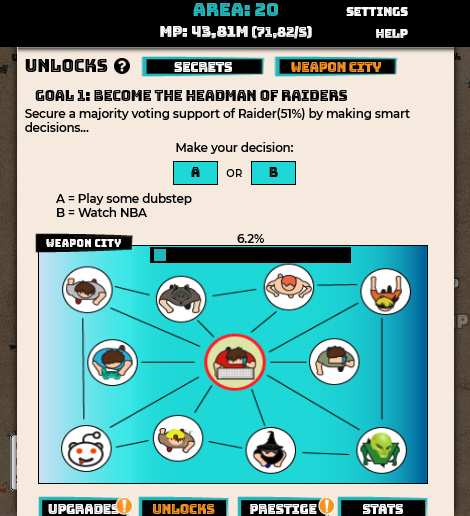 World-scouting (15-tile system) – where your searching skills will come in handy trying to find best remote places to build factories on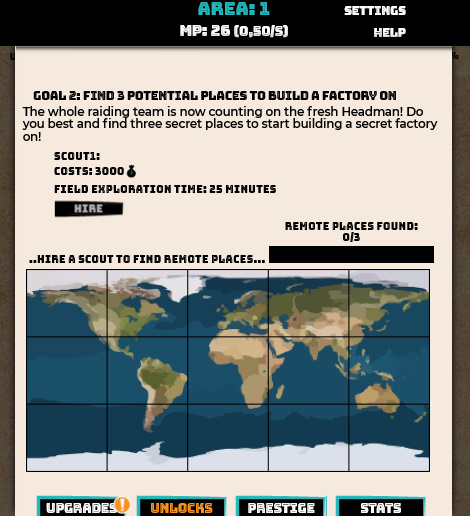 6 different factories to build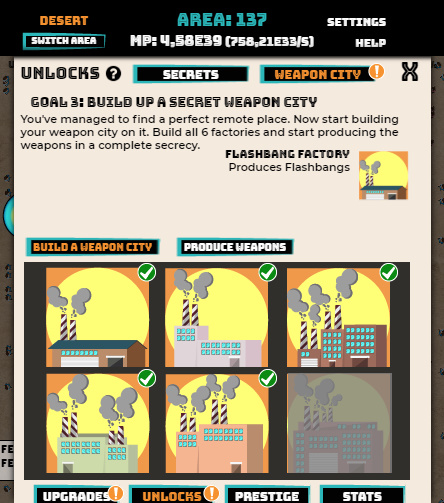 6 different types of weapons with unique powers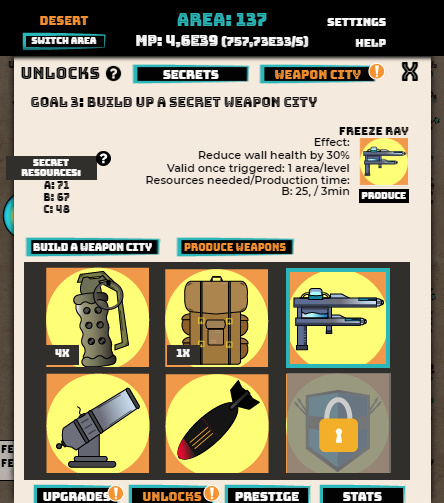 3 types of Secret Resources implemented (giving more reason to raiding areas; resources needed t to build weapons)
They are needed to produce various types of weapons, you might need just one type or a combination of resources to build a weapon!

So,how to get those resources?
To start producing, you'll first need to complete all the previous missions of this update and also build a weapon factory, from where it'll all started!

Your probably asking yourself when you get the resources?
-After you complete the raid on a specific area!

Desert Bases (every base includes):
1-50 - Secret Resource A
Area51 + -Secret Resource B

Arctic Bases (every base includes)
1+ - Secret Resource C



weapon triggering model with completely new sounds and visual effects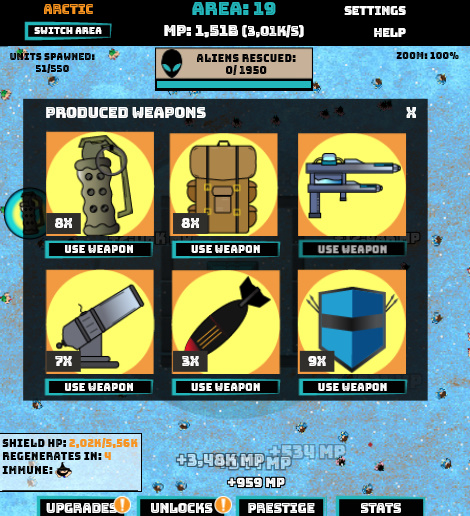 All this should have a great impact on the current gameplay and activities around all the raiding at Area Raiders. This is one of the biggest updates to date on Area Raiders and we still have more materials to add and on which we'll focus on next!

- Area Raiders Dev Team

__________________________________________________
You can PLAY the game here:
Area Raiders -Official (fresh) site - on Gamex Games
Area Raiders - on Kongregate
Area Raiders - on ArmorGames

Join Area Raiders' Discord to hang out with other players and to get occasional sneak peeks into development work behind the scenes!
Area Raiders - Discord Invitation