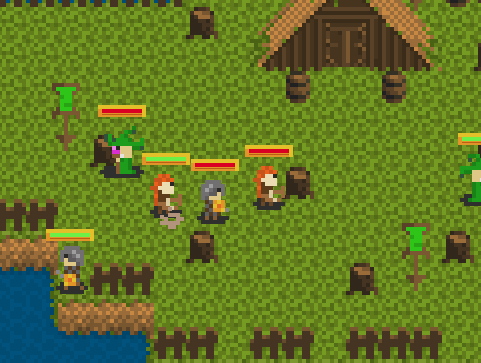 I wish this article was more game design oriented but it won't.
Got my debugging bots working they are just moving around and pressing keys randomly, i'm using them to spawn bugs and monitor bandwidth. Also it helps while debugging some skills without having to start 2 or 3 instances of the game.
I rewrote my whole event system. It's way more loose-coupled and less clusterfuck-prone. The server is looking better. I still have some work to do for the client. At some point i would love to have a more abstract netcode catching directly datas from my components without having to serialize and unserialize myself.
I would also appreciate my character skills to be into a proper entity component style but i'll try to keep those things for later or better never in this project since i should focus on the gameplay way more than what i'm doing at the moment :3
I feel like the game-engine syndrome spirale is catching me a bit too much at the moment and it's hard to get away from it. I dream about the day i'll have a clean architecture with a simple yet flexible netcode.
No changelog since i just fixed things i broke with the event-system rewrite.
twitter : @caribouloche