Stephanie! Yes! Stephanie!
Who is Stephanie, you ask? Where is she from, you ask? What's her place in all of this, you ask?
Well Stephanie works for the security company that takes care of security on campus. They take all sorts of contracts, including the lab and the local mall! Oh, and of course she has a snazzy security uniform too!
So what's her place in all of this? Well she catches Dina spying on Yael and on Bri, and takes her in to the security office. A sort of arrest, if you will. So you can guess there would be a bit of friction between the two.
She'll pop up a few times in Dina's route, but her path will mostly take place after the events following the explosion. Dina will try to take revenge . . . and well I can't spoil all the fun!
So here's our weekly update for you all!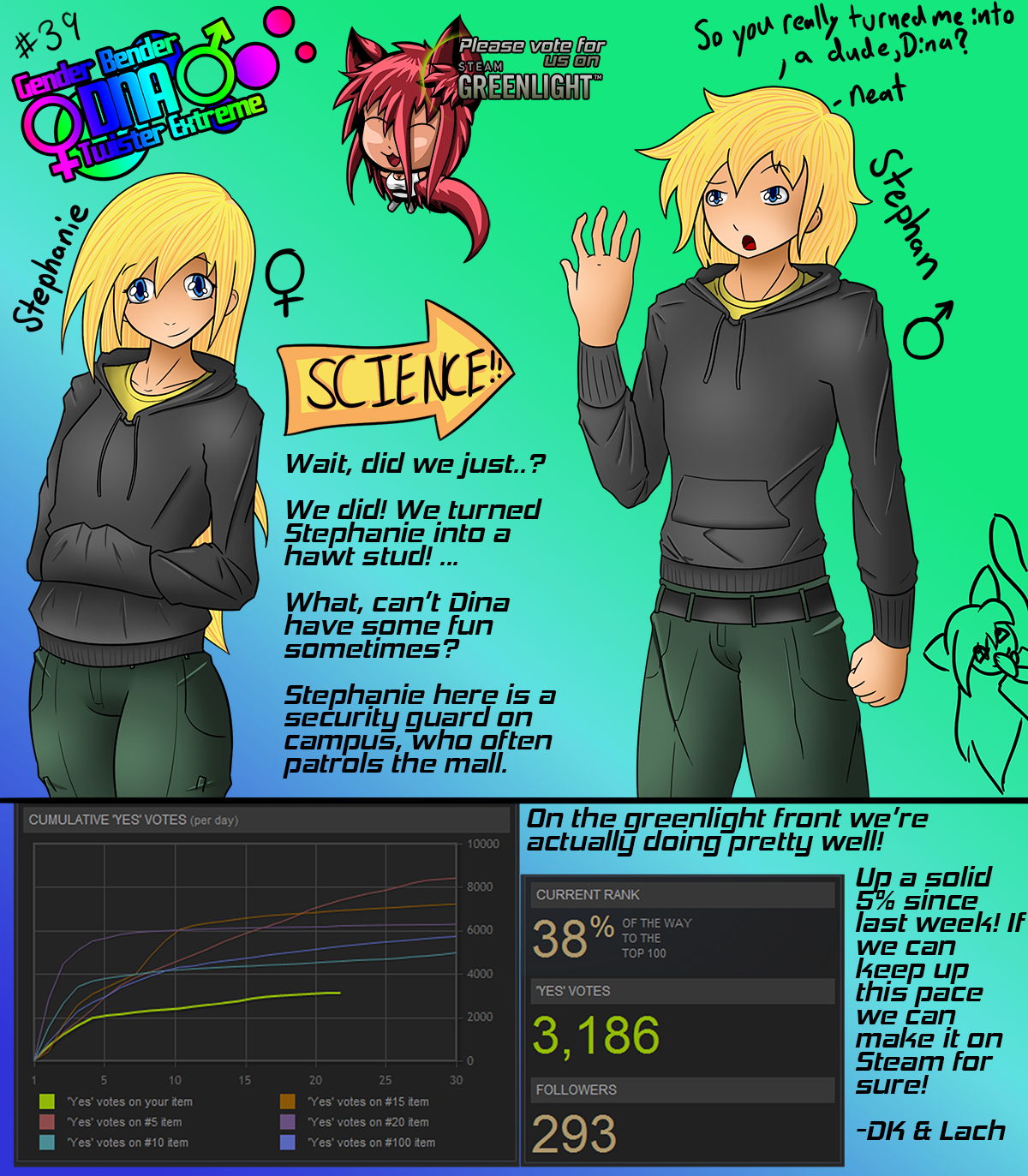 Oh yeah, and we're moving steadily forward on Greenlight! Apparently we're still doing quite well! If we keep this up we'll be on Steam in no time! Vote for us on Greenlight here: Steamcommunity.com
We've also made a new trailer for the game! Check out here! : Youtu.be
Some friends of ours are working on some really cool projects right now too, I'll stick em in an update somewhere down the light when they're ready! For now check out Sunrider on kickstarter! An awesome game by Love In Space! : Kickstarter.com
That concludes our weekly update! We're pushing to try and get Dina out for you all before New Year's, we'll do our best to try and get it out, but you all know how game development can be at times!
-DK