The Lynn update has now been approved by Desura, so if you're using the client, simply update the game before you run it, otherwise simply download the new game files~
Without further ado here is our hefty Greenlight announcement weekly update image!
Just click on the image to view it fullsize!
(and yes, this image update was made on Sunday morning, while Lach was uploading the files!)
---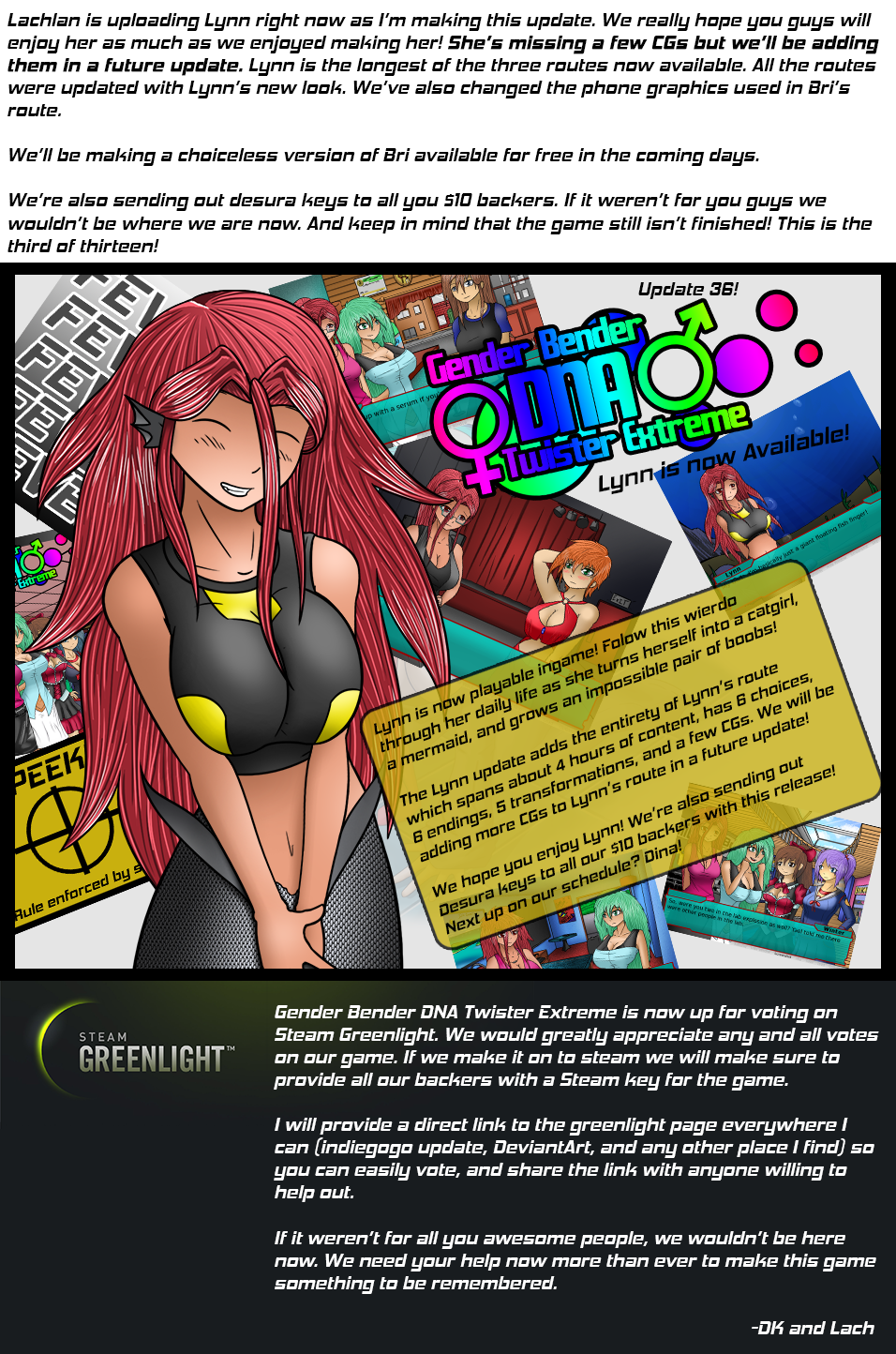 We hope you all enjoy Lynn, and please vote for us on Greenlight!
-DK