Work on the Lynn route is progressing well! But it's one of our heftier routes, so there's still a lot left to do!
This week we have Dina and Lynn briefly discussing where the furry forms in the game came from!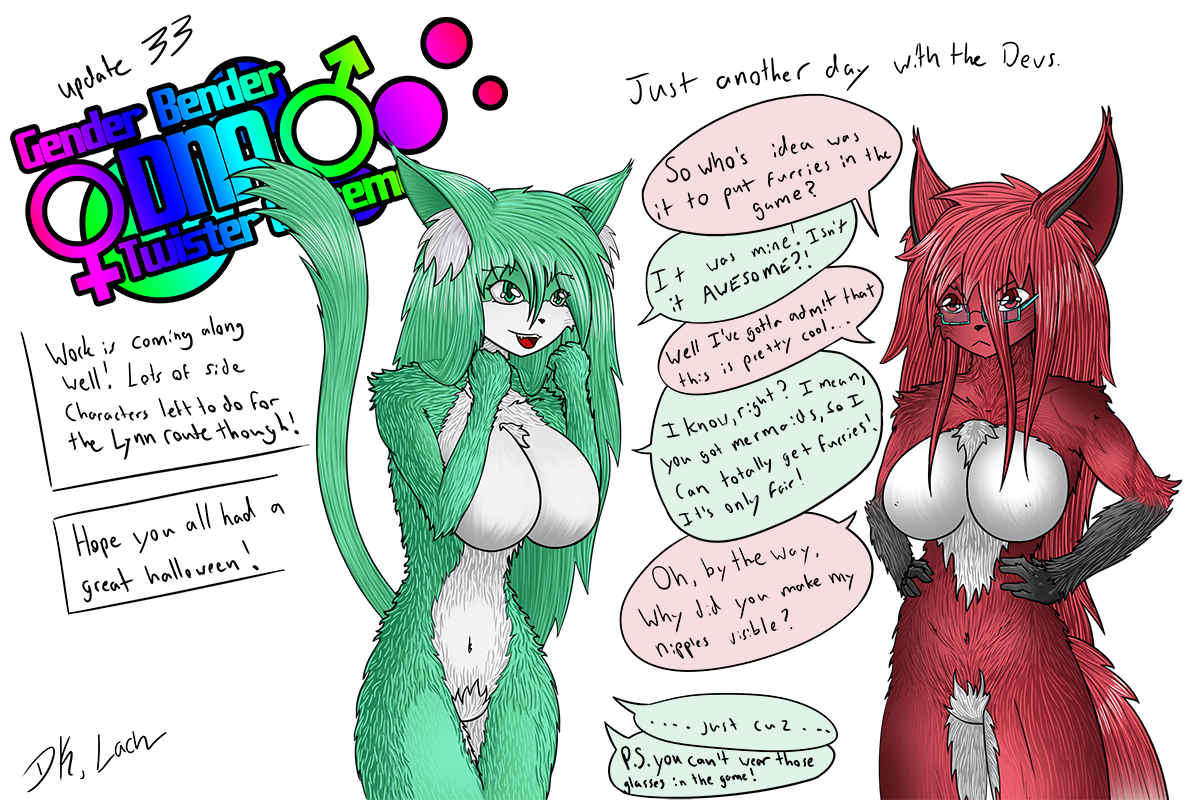 I know it's a pretty light explanation! But all in all, these are just so fun to draw!
We didn't post last week's update here because it was probably a little too suggestive (it was a Halloween piece with Din caught up in some tentacles). If you care to see it, head on by my personal Deviantart page: Dkdevil.deviantart.com but rest assured that that image is just a little Halloween for fun thing and doesn't in any way take place in the game.
We hope you all had a great Halloween! And we'll catch you again next week!
-DK & Lach