It's time for some good ol' weekly update!
We managed to make lot of progress this week, actually!
The following has been implemented:
Overhauled HUD to make it more slim and transparent
Collecting money and exp from enemies
Some rudimentary leveling mechanics
Extended HUD to display collected credits and exp
Added parallel message system to show text messages without stopping player movement
And here some details:
Leveling System
---
The leveling system of CrossCode will be quite traditional: defeat enemies to collect exp to increase the players level as well as money (called Credit).
We now implemented rudimentary level mechanics (including increasing stats), as well as interfaces that informs the player about collected exp and credits: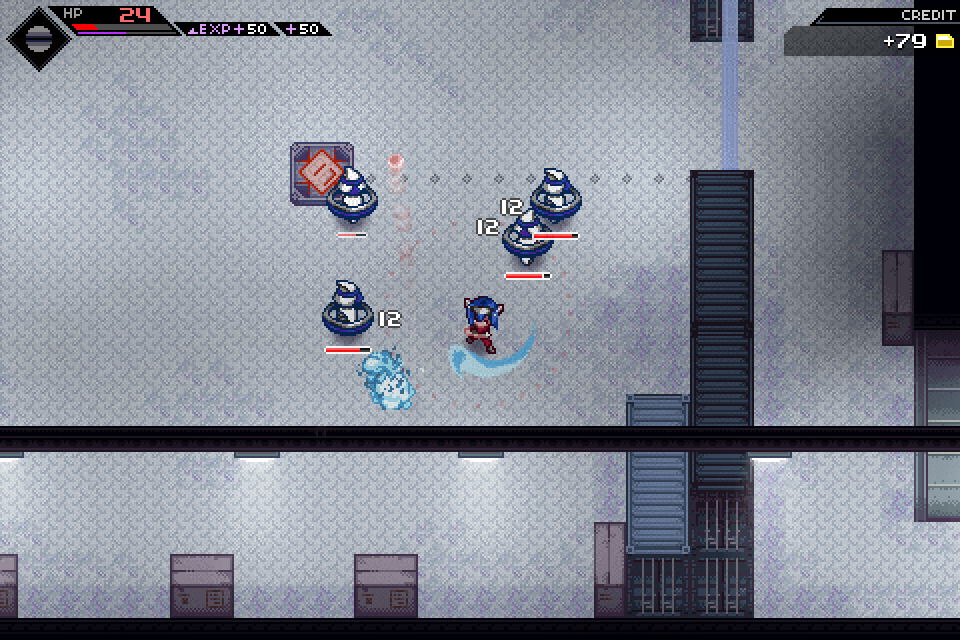 Parallel Messages
---
We already showed previously how NPC dialogues work: players can click NPCs to talk to them. Again, quite traditional.
However, since we try to make CrossCode a rather fast paced game, we plan to have many dialogues in parallel to the gameplay.
Thus, we implemented a parallel dialog system (in addition to our previous system). This system displays messages while the player can move around freely, kinda like a chat window known from online games: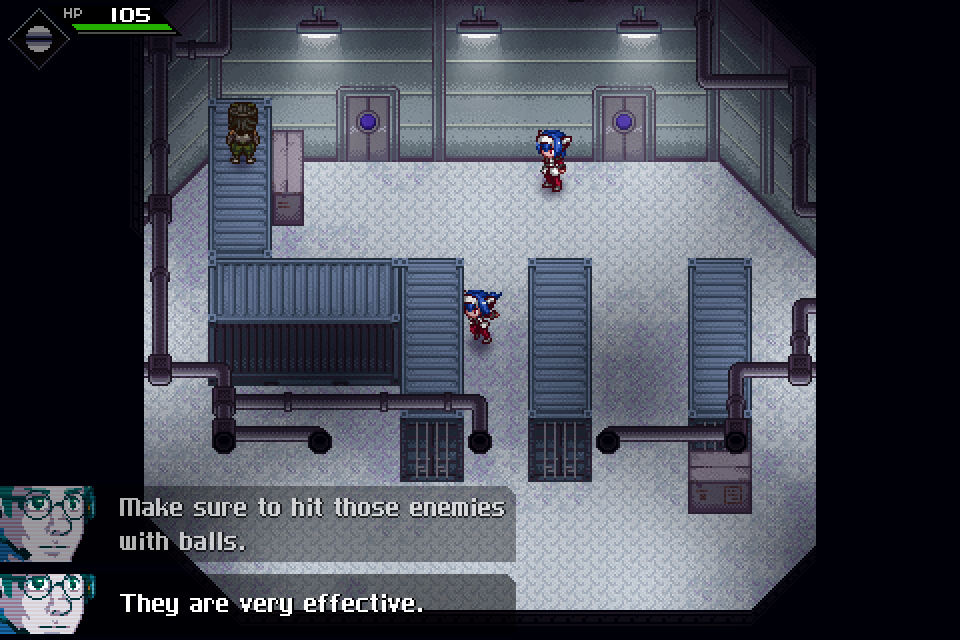 We will use this system not only for informative content, but also for chatting among characters for atmosphere.
Since everything runs in parallel, player concentrating on the gameplay might miss some messages. For that reason, we show a list of most recent messages in the pause menu to pick up any missed message: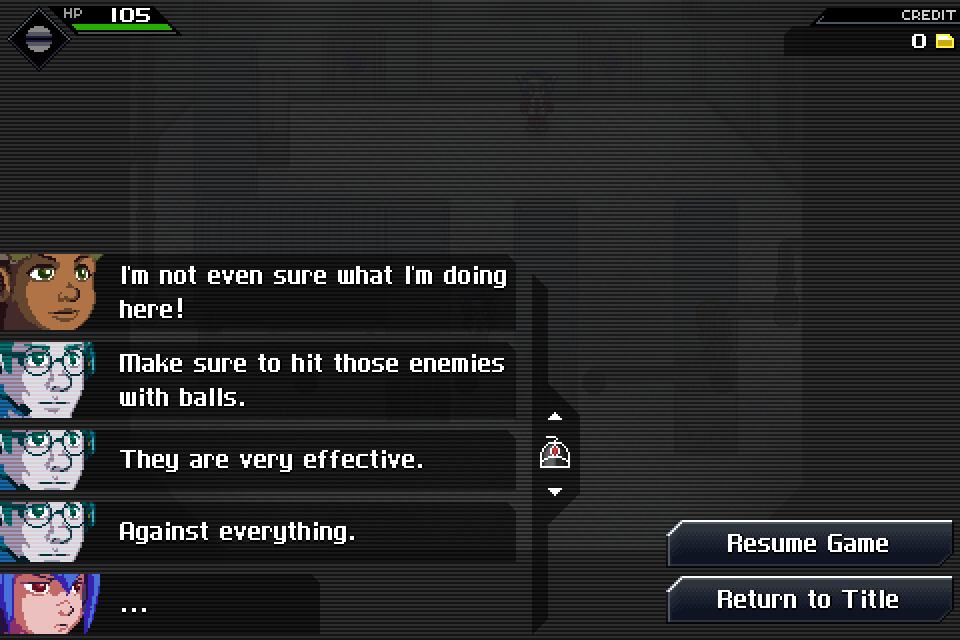 Planning
---
We're currently discussing upcoming enemies and boss fights for the game. We also started planning out specials skills in more detail, which we plan to implement soon as well.
This is all for this weekly updated!
Stay tuned for more updates on how CrossCode further evolves into an actual Action-RPG!