It's been another fantastic week for Wander. It started of slowly, with all our work focusing on improving performance. Happily we've worked out solutions to a number of the problems and we have already implemented a few of them.
We've got some significant extra features that will be available in the next release, including collaborative spice collection. The spice is a flower that you collect, which enables you to morph between characters and use any character powers that you have unlocked. When you pick spice, anyone within 300 meters also gets the spice.
The other big excitement of the week is that Razer are supporting Wander, and have sent us their amazing Razer Hydra motion controllers to develop with. We've just started adding support for the Hydra to Wander, but we are very excited about the immersion that player can experience with the Rift and Hydra combination. We are planning to allow players to gesture using the Hydra, to introduce non-verbal communication. We also got to play with the Oculus Rift this week, thanks to Matt Hall. Also thanks to Rob Ryan for taking a picture of it.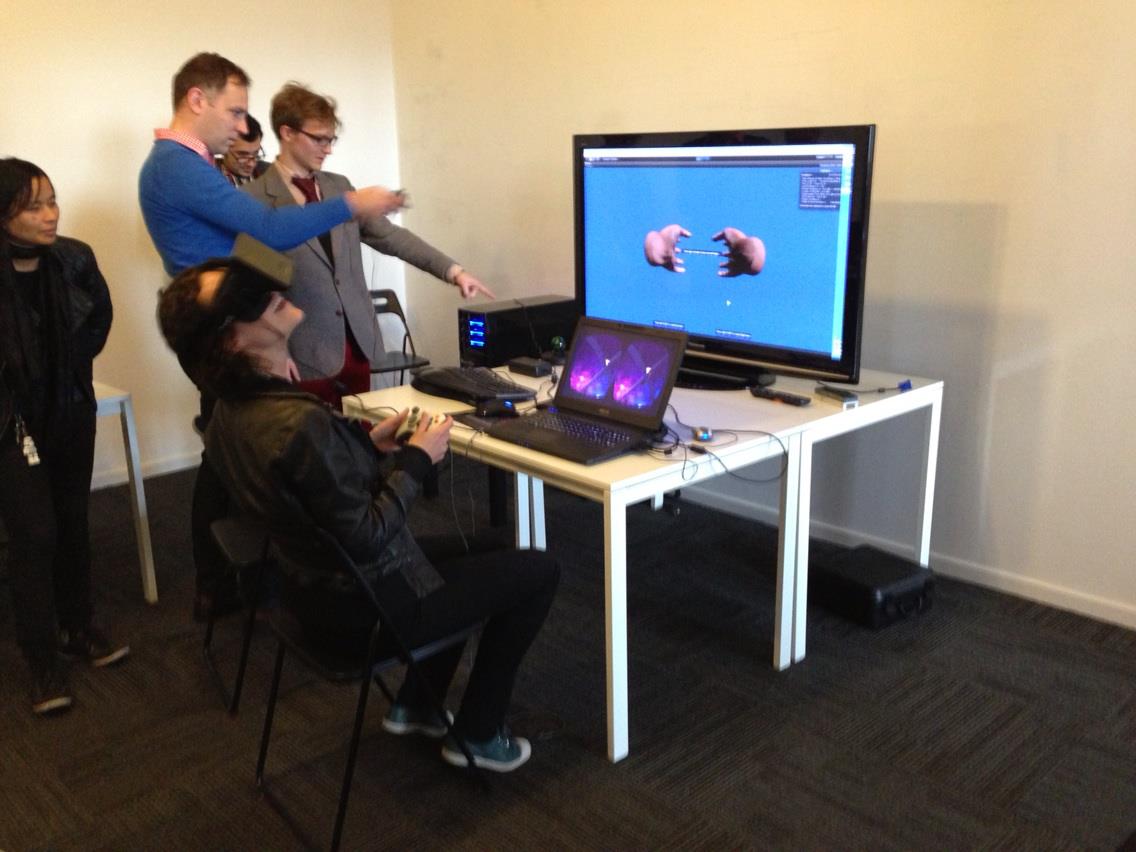 One of our wonderful alpha testers, Sheepdog has made this great video in Wander, though our composer won't be happy about viewers missing out on hearing the original music:
As always, Our IndieGoGo campaign and Steam Greenlight still need your help! If you like the look of Wander, please vote for us on Steam and help make it the best game possible.