It's been a very useful weekend for the Wander team. We have made major improvement (and bug fixes) to the camera system used when you are flying and swimming. The new camera and flight/swimming system means you can now control flight speed and the camera follows when climbing and diving.
We have also started building caves that will provide extra shelter for players from the storms, like the one that is brewing the screenshot below: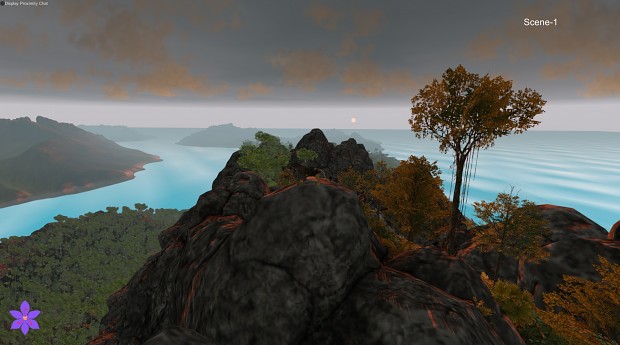 We also fixed a very significant bug in the network code so it would be great if all alpha testers upgrade as soon as possible. We've now hopefully fixed the issues with character morphing creating duplicates. We've made great progress with splitting up the terrains so that we can lightmap them. This means that the rainforest, especially when flying should start looking a whole lot better this coming week.
As always, get involved on the forums if you're interested in Wander.