Thank you for your visit! I am Lee Yunseok, creator of YGGDRASIL STUDIO.
Today, Discouraged Workers Official Wail Trailer is out!
Also, I was prepared for another news!
Discouraged Workers Wail Trailer
Preparing for Appstore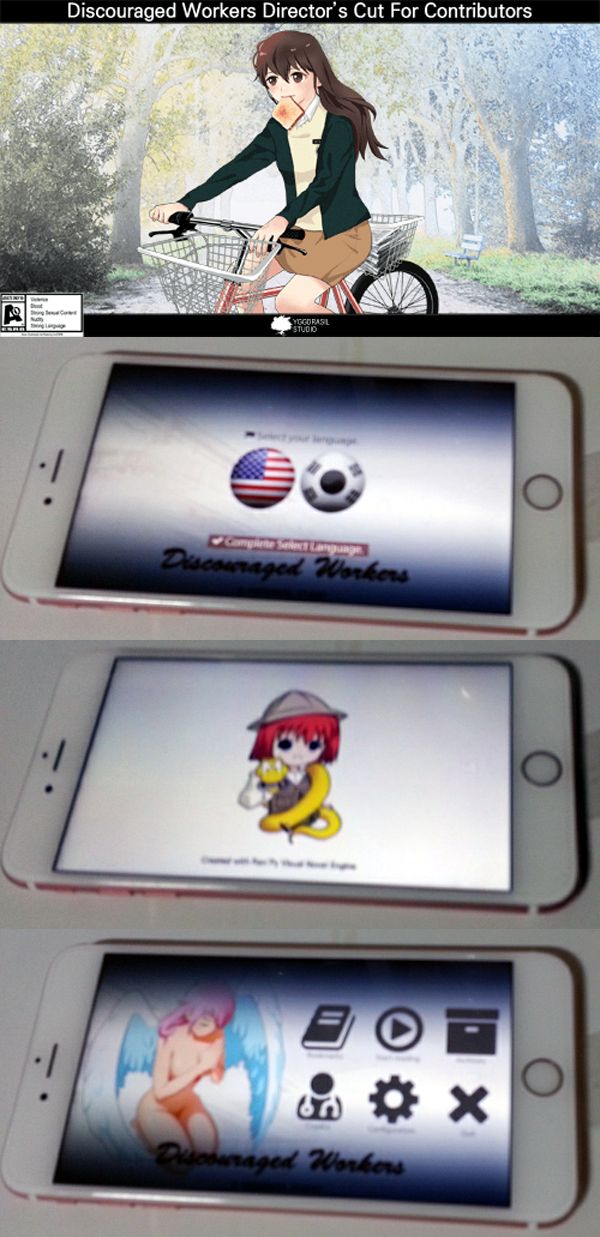 I was a gift the iOS build to my crowdfunding contributors.
Also I preparing builds for Appstore. It will be released soon!
Discouraged Workers TEEN is live on Steam Greenlight
Yeah, I need to go through Greenlight for a second time. So I need your vote.
CURRENT RANK : 62% OF THE WAY TO THE TOP 100
Vote for Discouraged Workers in the 2015 IOTY & AOTY!
As you know it, 2015 AOTY and IOTY, MOTY has began.
Vote for your favorite Games and Mods!
Discouraged Workers also need your vote!
Thank you for your time! I'll be back soon!