The featured game for April 14 - 18 is here! Get it now!
---
Feature Details:
Game: Voxatron
Developer: Lexaloffle
DRM: DRM-Free
Platforms: Windows, Mac, Linux
Controller support: Customizable
Featured Charity: Amnesty International
10% of all sales generated by this deal will go to the featured charity.
---
Game Description:
Explore an Amazing Voxel World
Voxatron is an action/adventure game set in a world completely made of tiny cubes that can be built, blasted to smithereens, and collapse in per-voxel detail. Watch voxel snow settle on the scene perfectly, shoot the voxel leaves off a voxel tree or cut through the trunk and watch the whole thing collapse into voxels. There are lots of voxels in this game.
Design Models and Levels
Voxatron comes with a fancy voxel designer and level mapping tools. Create whatever your heart fancies and share it online! Or just enjoy playing the rapidly increasing collection of creative levels made by other players.
Free Updates!
If you buy the alpha, you'll also get free updates and re-downloads forever! This includes the release of v1.0 and upwards.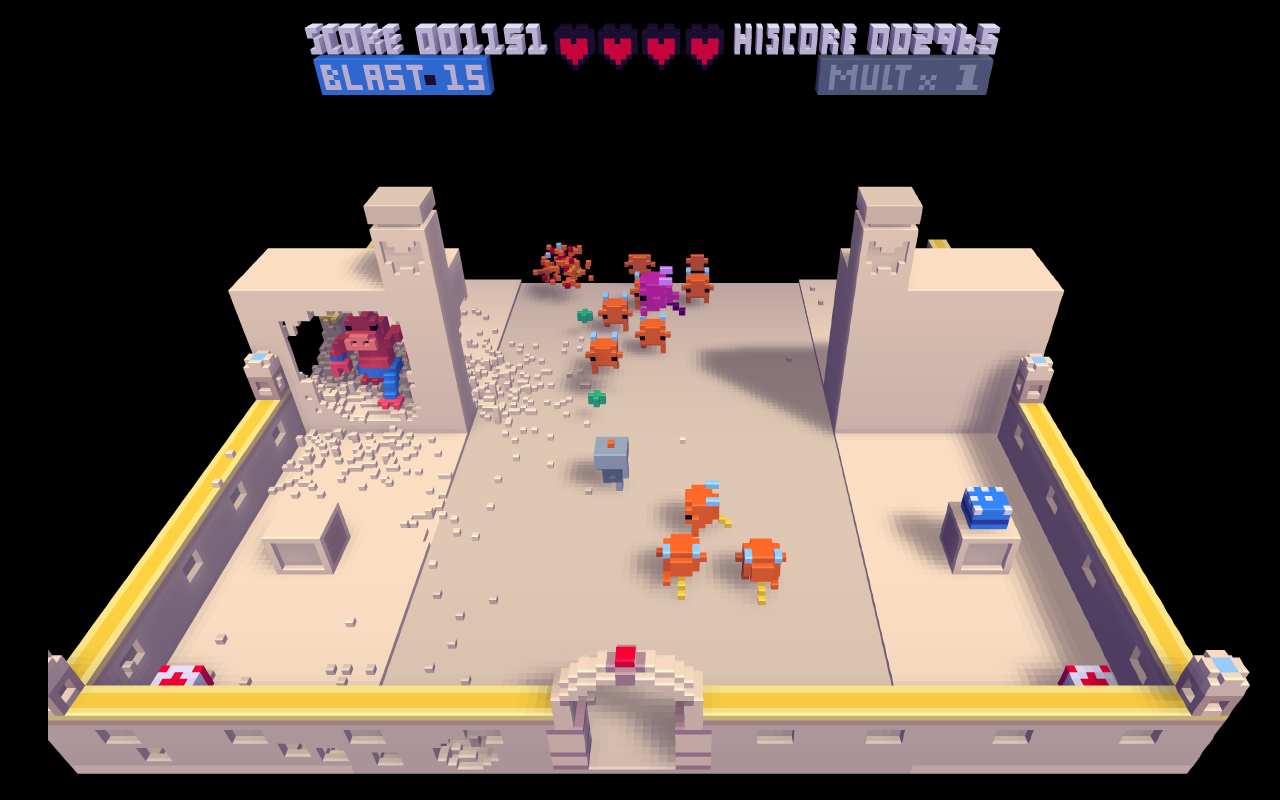 ---
Beat the average and get three of Lexaloffle's previous games!
Jasper's Journeys

Chocolate Castle

Zen Puzzle Garden
The top three contributors will also receive an exclusive IndieGameStand T-shirt!