Counting down to it's March 28 release date, the Virtual Desktop team have published a trailer showing off features & functionality of their VR software. The majority of VR hype at the moment is surrounding it's use in games so it is interesting to see how else the technology can be applied to bring us unique and creative experiences outside the gaming spectrum.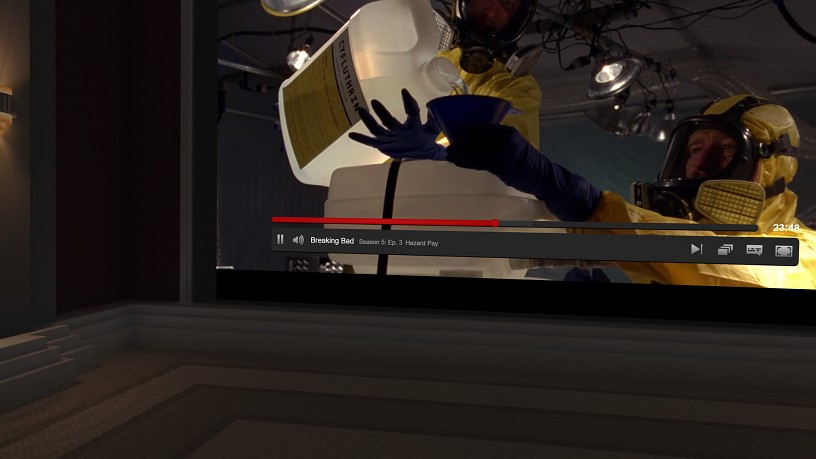 Virtual Desktop is exactly what it sounds like, allowing you to use your computer in VR on a giant virtual screen compatible with both the HTC Vive and Oculus Rift. Whether you'd like to watch Netflix in a virtual cinema or simply browse the web (with multiple monitor support), Virtual Desktop caters to range of varied activities that can be undertaken in VR.
So what other goodies does Virtual Desktop feature?
Hardware accelerated 360 video playback
Ability to play/stream YouTube 360 videos
Browse and view 360 photos
MilkDrop support for music visualization
3D Side-By-Side video support
Game launcher with voice commands
Multi-monitor
Environment Editor to create custom environments
The team's steam page also lists that there will be partial controller support available. Putting aside VR's application to enrich gaming experiences, does VR interest you as an alternative for any of the mentioned activities? Feel free to have your say below in the comments section.